'Any actions & tricks to split China are doomed to failure' – Xi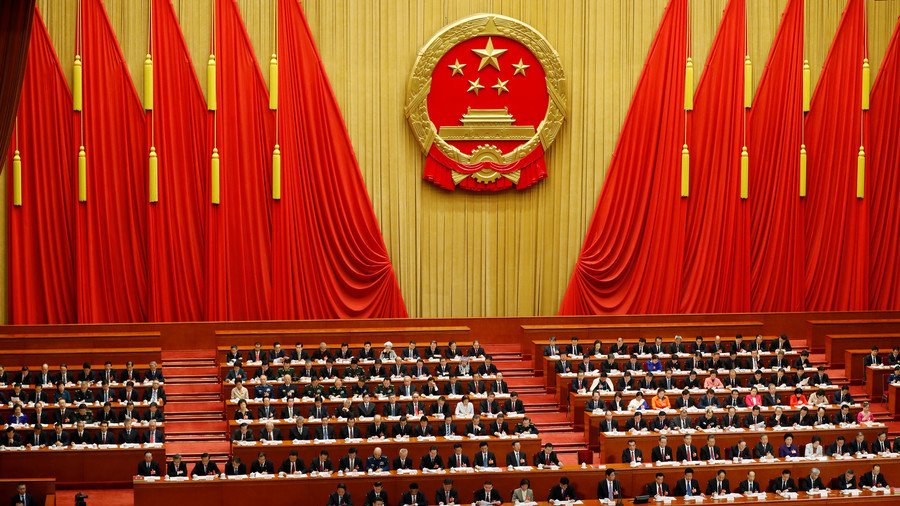 Beijing has explicitly warned Taipei and Washington against stirring separatist sentiments, with President Xi stating that any violation of the One China policy will inevitably face condemnation and the "punishment of history."
"It is a shared aspiration of all Chinese people and in their basic interests to safeguard China's sovereignty and territorial integrity and realize China's complete reunification," President Xi Jinping said during a speech at China's annual session of parliament. "Any actions and tricks to split China are doomed to failure and will meet with the people's condemnation and the punishment of history."
Noting that Chinese people are firmly against any separatist activities in Taiwan, Xi called for a "peaceful reunification" of the autonomous island with mainland China, stressing that it is "absolutely impossible to separate any inch of our great country's territory from China."
Beijing's warning comes just days after US President Donald Trump signed the Taiwan Travel Act (HR 535) into law. Despite the US cutting diplomatic ties with Taiwan back in 1979, the legislation aims to increase travel and visits "at all levels," including state officials and business leaders, both on the American and the Taiwanese side.
Washington's move angered Chinese officials, who see Taiwan as an inalienable provincial territory of China under the One China Policy that was established in the US-PRC joint communique of 1972.
Under the Shanghai Communiqué, Washington acknowledged that "there is but one China and that Taiwan is a part of China." Some 45 years later, Communist China fears that Taiwanese President Tsai Ing-wen, with the new US administration's tacit support, may seek independence for the island. Relations have also been strained by the US' separate trade relations with the island and the ongoing arms sales to Taipei from Washington.
If you like this story, share it with a friend!
You can share this story on social media: