Trump signs bill on Taiwan cooperation, defying China's warnings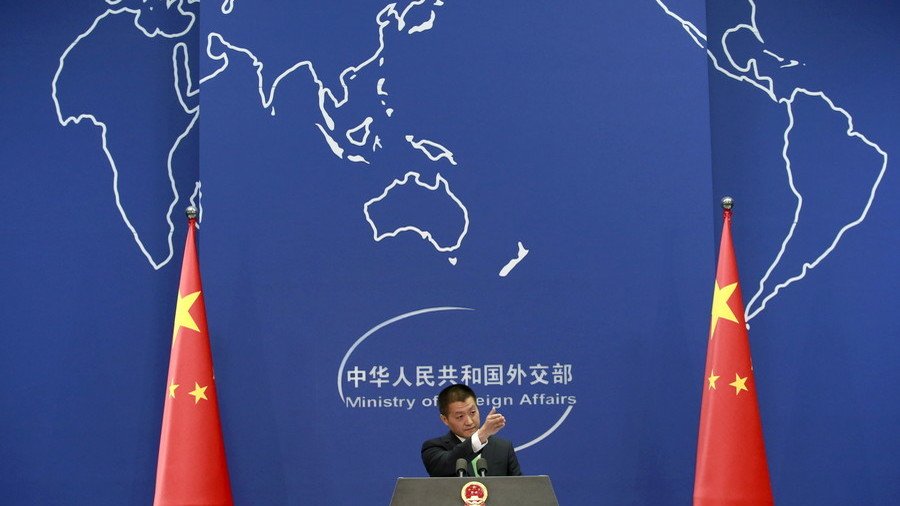 US President Donald Trump has signed into law a bill which aims to deepen ties between the US and Taiwan. China has issued multiple warnings to both Washington and Taipei over the law.
The Taiwan Travel Act (HR 535), which US lawmakers presented to Trump on March 5, aims to increase travel and visits "at all levels," including state officials and business leaders, both on the American and the Taiwanese side.
The bill has angered Chinese officials, who see Taiwan as an inalienable provincial territory of China because of the One China Policy that was established in the US-PRC joint communique of 1982. As the deadline for Trump to sign the bill approaches, Beijing has issued a stark response.
"The so-called bill you mention, though not legally binding, severely violates the 'one China principle' as well as joint US-China communiques," Chinese Foreign Ministry Spokesperson Lu Kang mentioned in a press statement.
"[The] one-China principle is the political foundation of the China-US relationship. We urge the US side to adhere to the one-China policy and honor the commitments it made in the three joint communiqués, stop pursuing any official ties with Taiwan or improving its current relations with Taiwan in any substantive way," he reiterated on March 17. "It must handle Taiwan-related issues properly and cautiously so as to avoid causing any major disruption or damage to the China-US relations."
Chinese state media speculates that the bill could embolden Taiwanese President Tsai Ing-wen to seek full independence for the island, possibly triggering China's Anti-Secession Law. Passed in 2005, the legislation allows Beijing to "use force to prevent the island from seceding," an editorial in the official China Daily warned.
However contentious it is, the bill is non-binding and its practical application remains to be seen.
The bill stems from the Taiwan Relations Act (PL 96-8), which the Carter administration passed into law on April 12, 1979, around the time when China was rising as a superpower. While it lacks binding force, it does require US administrations to report to Congress for approval of measures like weapons sales and visits.
Despite several warnings from Beijing, Taiwan has welcomed the US legislation. Premier William Lai has called Washington a "solid ally" and said that he "wholeheartedly" anticipates that the law will "further raise the substantive relationship between Taiwan and the United States."
While the US and Taiwan officially ended diplomatic ties back in 1979, several US administrations have inked precarious agreements that have provoked the ire of Beijing. The Obama administration even sold more weapons to Taiwan than all previous administrations combined, invoking a strong rebuttal from Beijing.
Tensions have skyrocketed between Beijing and Washington after Trump commented that China's one-child policy was "negotiable." He later signed a proclamation March 8 that would impose blanket tariffs of 25 percent on all foreign steel and 10 percent on aluminum imports to the US. Unconfirmed reports have also stated that he planned to set additional tariffs of $60 billion for Chinese high-level electronic goods.
Like this story? Share it with a friend!
You can share this story on social media: