'Hysteria in the United States over China in Africa'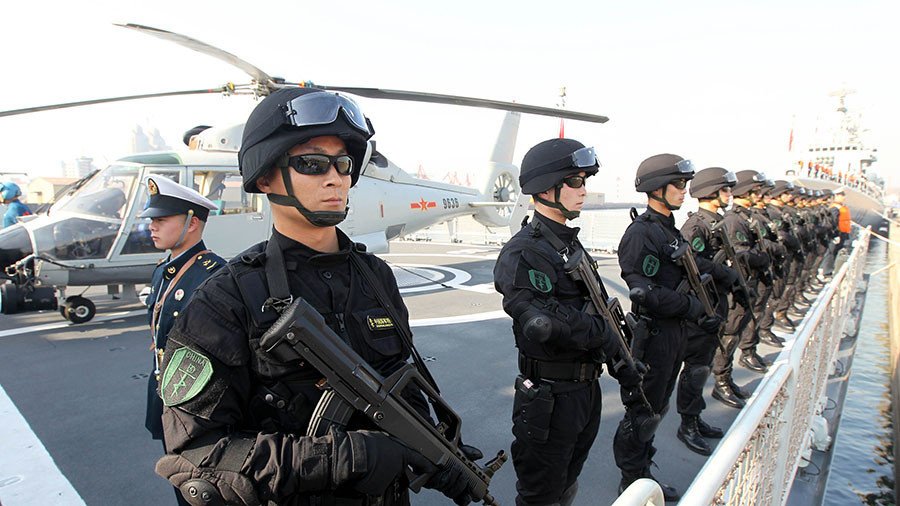 Washington seems to be quite hysterical over Beijing's growing influence in Africa. China is starting to play "first fiddle" on the continent by investing in its infrastructure, American author and historian Gerald Horne told RT.
The US Secretary of State Rex Tillerson started his African tour with a warning that a country may "lose control of its own infrastructure" or "forfeit sovereignty" by accepting loans from China. Tillerson was speaking in the capital of Ethiopia, a major recipient of Chinese aid.
Horne says that Washington has every reason to be concerned about playing "second fiddle" in China. "There is a fear in the US that sooner or later the Chinese economy – if it's not already – will be larger than the US economy, which will have a monumental impact on the balance of forces globally and strategically," Horne said, speaking to RT in an interview.
The historian believes that there is indeed some kind of US hysteria over the 'One Belt One Road' initiative, which has been recently promoted by China. Unveiled by President Xi Jinping back in 2013, the ambitious project aims to extend Chinese multi-trillion-dollar trade across the globe.
Initially it aimed to connect China to Southeast and Central Asia by land and the Middle East and Europe by sea, but later developed to include East Africa. For context, China is investing $3.2 billion in Kenya's rail network, while the US gives that country $100 million annually in security assistance.
The United States is the leading aid donor to Africa but China surpassed it as a trade partner in 2009, pumping billions into infrastructure projects. China has thereby become the largest jobs creator on the continent in less than two decades.
According to a recent article by China's ambassador to the UK, Liu Xiaoming, China has "aided or financed the building of over 5,000km of railway and roads, built more than 200 schools and nearly 100 hospitals, and trained more than 160,000 professional workers in Africa."
It should be noted that Africans are concerned about what will happen when China satisfies its primary interest, which is of course the continent's raw materials like oil, timber and minerals.
READ MORE: Tillerson pits Beijing's 'predatory' Africa expansion against Washington's 'responsible' support
Horne explains that while China "tends to favour and to stress civilian projects," the US puts emphasis on fighting terrorism. Tillerson's second stop was Djibouti, where the US military base Camp Lemonnier is located. "The emphasis on the so-called terrorism has a not-so-hidden agenda," Horne said explaining that "the US is able to build-up relations with African militaries. Therefore, if a regime comes to power in an African nation that is somehow interpreted as hostile to US interests, the pre-existing relationship with the African military under the guise of terrorism will facilitate a military coup or worse," he said.
Yet Beijing is playing on the security field as well. China will help to tackle hot issues in Africa, such as terrorism, piracy and natural disasters, foreign minister Wang Yi said during a press conference on Thursday. "Africa is now facing two major tasks: to safeguard its peace and security and to have its development encouraged," Wang added.
Echoing the rhetoric of US presidents Wang said that "China is against bullying of small states by big ones."
Besides the rivalry with China, Tillerson's visit to Africa is overshadowed by Washington's own record on the continent. Horne explains that centuries of exploitation of black slaves, support for Apartheid in South Africa and recent remarks by president Donald Trump about "sh*thole countries" haunt the visit of the secretary.
Think your friends would be interested? Share this story!
You can share this story on social media: