Charlottesville neo-Nazi organizer unmasked as US marine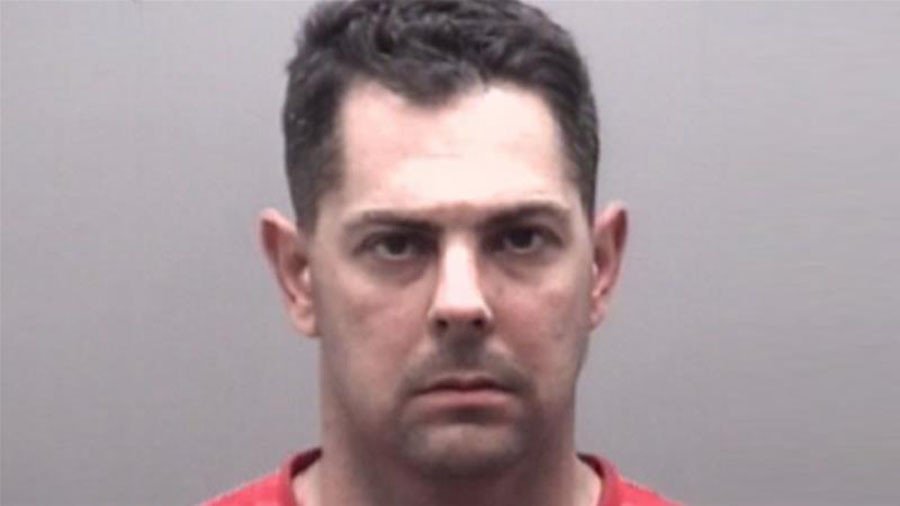 A prominent neo-Nazi who helped plan and organize last year's fatal 'Unite the Right' rally in Charlottesville, Virginia, has been exposed as a United States marine, who went by the online alias 'Tyrone'.
After the rally, which saw 20-year-old James Alex Fields plow his car into a crowd of leftist counter-protesters in August 2017, an anti-racist group published an archive of the messages used to plan the rally over the Discord messaging app.
One user, Tyrone, posted prolifically. In over 1,000 messages, he demonstrated a hardline anti-Semitic, anti-Islam, white supremacist ideology.
"Race traitors either convert or get the sword," read one of his posts.
Tyrone also gave detailed advice on street fighting techniques, including instructions on how to fashion a homemade slashing weapon from threaded screws and axe handles.
"Put a 6-8 inch double threaded screw into [two] 3 ft axe handles," he advised. "If s*** gets real unscrew the bottom and go to town."
In another post the day before the rally, Tyrone described the coming rally as the "loudest, craziest White Nationalist House Party ever starting tomorrow."
Now, Al Jazeera reports that an anti-racist activist has exposed Tyrone's identity as Michael Joseph Chesny, a 36-year-old marine stationed at an airbase in Havelock, North Carolina. Chesny was discharged from the corps on April 5.
Chesny was exposed by Charlottesville activist Emily Gorcenski, who had earlier tried to convince the city council to revoke the rally's permit. After a narrow miss when Fields drove his car through the protest she was attending, killing one and injuring 19, Gorcenski began scanning the leaked chat logs and doxxing Unite the Right.
"I think law enforcement doesn't do a good enough job of informing the public about white supremacists in people's neighbourhoods," she told Al Jazeera. From posts he made about having to attend court on trespassing charges, and a picture he posted announcing the birth of his twin children, Gorcenski was able to track Chesny down.
Chesny's alias, Tyrone, was implicated in a lawsuit filed in Virginia's Western District after the rally. The suit alleged that a group of white supremacist activists had organized the rally with the purpose of "engaging in unlawful acts of violence, intimidation, and denial of equal protection."
According to a Marine Corps spokesman, Chesny enlisted in 2007 and was deployed to Guantanamo Bay. He served a six-month tour of Afghanistan in late 2011 and early 2012. Chesny was due to be promoted last September, but that promotion was cancelled during an investigation into his participation in the Charlottesville rally that led to his discharge.
Chesny and fellow Marine Joseph Manning were investigated after they trespassed in a building and unfurled a banner bearing the slogan "YWNRU" (You Will Not Replace Us), said to belong to the group Identity Evropa.
The group has denied any association with Chesny, however.
"YWNRU is a phrase repeated by many who have no association with Identity Evropa. At no point in time was Chesny ever a member of Identity Evropa or associated with our organization. Additionally, the banner was not an Identity Evropa banner," Identity Evropa spokesman Sam Harrington told RT via email.
Like this story? Share it with a friend!
You can share this story on social media: