'Julian Assange could die in Ecuadorian embassy' – Pamela Anderson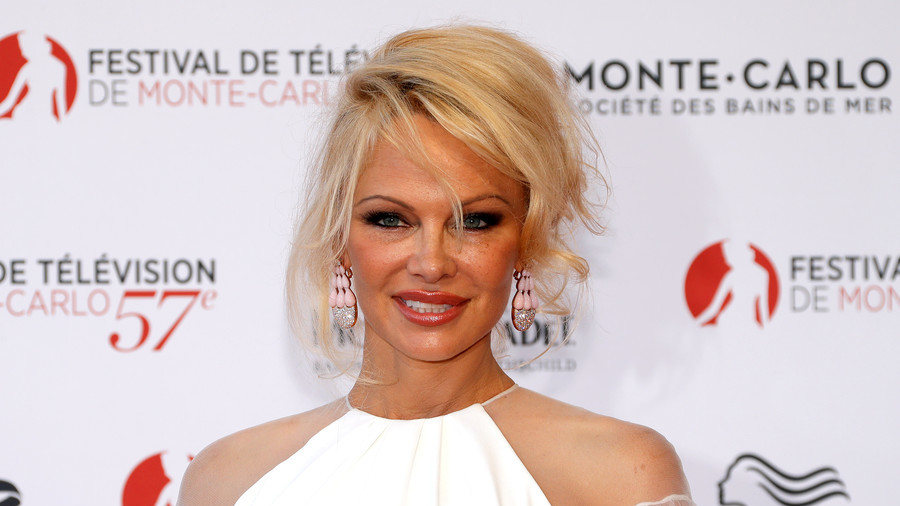 Actress-turned-activist Pamela Anderson has again appeared on UK television to express her admiration for "political prisoner" and "hero" Julian Assange, saying she fears for his health and worries he could die in the embassy.
Anderson appeared on Tuesday's installment of 'Good Morning Britain,' hosted by Piers Morgan and Susanna Reid. Having complemented the former Playboy model on her looks, and asked her if she had dressed up for his benefit, Morgan got down to more serious matters.
"He's awful. It's terrible," said Anderson when asked how her friend Assange was doing. "They've cut off internet access. He's a political prisoner in the heart of London. It's very surprising. Cut off from everybody."
Asked if she "feared he was going to die in there," Anderson replied: "He could. He's human and I don't know who could tolerate this, he's a political prisoner and he's a hero so we need to support him."
Anderson confirmed she can no longer communicate with the man for whom she has previously expressed her love. "No, nobody can visit him right now. His lawyers possibly." Anderson went on to say that she had visited him every time she was London up to now but that is no longer possible and she is very concerned about his health.
"I'm very, very, very, concerned, deeply concerned for him. He's one of the most important people on the planet right now," she said. "He's exposing all of these war crimes and truths and we really need him at this moment. And it's not a coincidence that he is being silenced at this time."
Anderson believes it's possible her relationship with Assange is being investigated. "Probably, gosh, I wouldn't be surprised," the Canadian address admitted before reiterating her concerns for Assange and calling on Prime Minister Theresa May to do something.
"The UK is being so stupid they have to make a decision, they keep on passing the buck no-one wants to take responsibility and they want to extradite him to the US, 100 percent, and that would be life in prison or worse," Anderson continued.
"There's so much going on in the world right now, I want to know what he's thinking."
Anderson went on to say that Assange is being "abused" and that it's a human rights issue.
When Reid suggested that many people feel Assange should face "justice," Anderson replied: "For what? Telling the truth and exposing war crimes. He's not the culprit, just the messenger. You should know you're journalists, it's the same thing."
Think your friends would be interested? Share this story!
You can share this story on social media: