Pamela Anderson to RT: I'll campaign for men falsely accused of rape (VIDEO)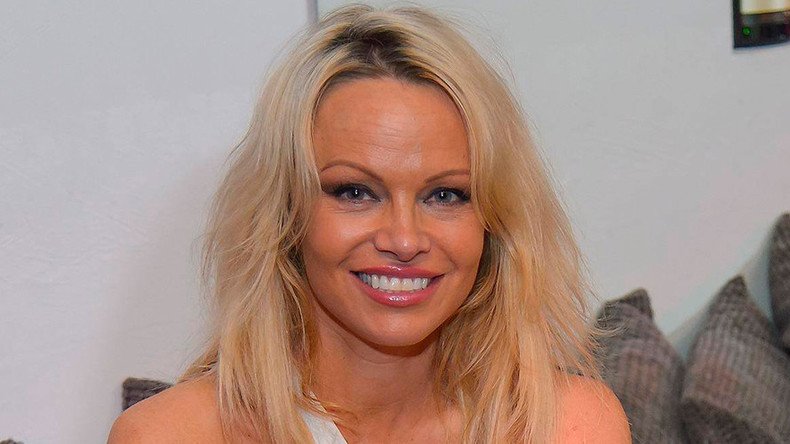 Baywatch star Pamela Anderson told RT she wants to campaign for men who have been falsely accused of rape.
In an exclusive interview with RT's 'Going Underground', the actress and women's rights activist said a lot of men who face false rape allegations are in a "vulnerable situation" and at risk of being "politically bullied."
Anderson said her friend WikiLeaks editor Julian Assange has not committed a crime, despite facing sexual assault allegations in Sweden.
Speaking to RT's Afshin Rattansi, Anderson said: "Sweden has these very progressive laws against sexual crimes. It's almost too progressive, it's almost paralyzing. I'm going to actually start campaigning for men who have been victims of being accused of rape when they haven't actually done anything.
"We all of course gravitate towards vulnerable people and we consider that to be women and children first and foremost, which is important of course, but there's also a lot of men who are in a vulnerable situation and politically bullied."
Commenting on the allegations against Assange, Anderson said: "I think Sweden doesn't really know what to do.
"When you read the actual case, and you read everything about it, there's no crime that's been committed," she added.
Assange has been holed up in the Ecuadorian embassy in London since June 2012 in order to avoid extradition to Sweden.
The WikiLeaks chief claims Sweden's extradition request is politically motivated and that he would be at risk of further extradition to the United States if he submits to the request.
Rumors have circulated in recent months that Anderson and Assange are enjoying a romance, after the actress was pictured visiting him on several occasions in a short space of time
She said recently: "He's living in dire circumstances so I like to bring a little help, and a smile, and some glamor.
"It's so rare that he has someone to come and visit him and bring him things, and I want to be able to do that for him."
Anderson would not confirm whether she and Assange were romantically involved, saying they were "just good friends."
You can share this story on social media: