Immigrants 1, Trump 0: Supreme Court shoots down felon deportation law
Published time: 17 Apr, 2018 19:36
Edited time: 18 Apr, 2018 07:46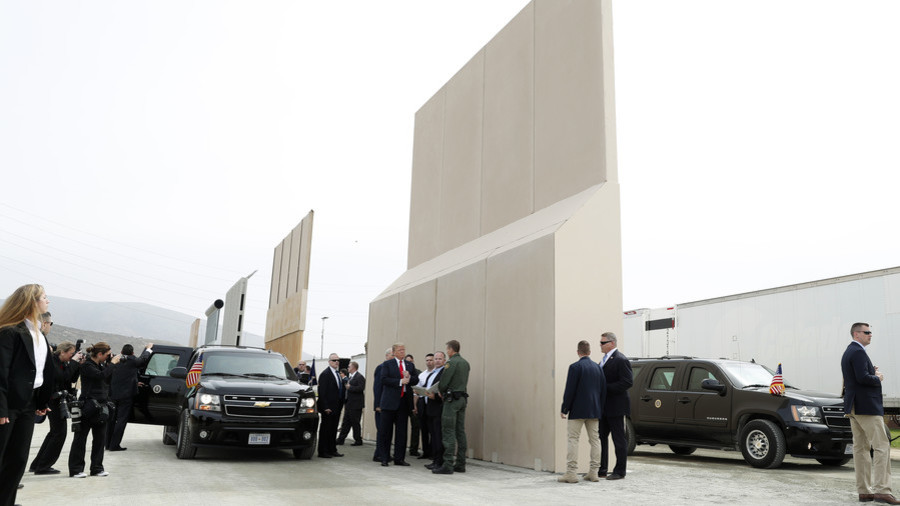 The US Supreme Court has struck out part of a federal law that makes it easier to deport immigrants convicted of crimes. Justice Neil Gorsuch, appointed by Trump in 2017, cast the deciding vote.
In a 5-4 decision on Tuesday, the court found that the law, which mandated deportations for immigrants convicted of a "violent felony," was vague and unenforceable and therefore unconstitutional.
The decision was made in the case of James Dimaya, a Filipino immigrant living in the US since 1992. Dimaya was found guilty of two charges of burglary in California in 2007 and 2009, and the US government pressed for his removal from the country, arguing that his crimes were sufficiently violent to trigger deportation.
The 9th Circuit Court of Appeals in San Francisco had previously struck down the deportation provision, when it heard the case in 2015.
The 9th Circuit Court is known to take a liberal stance on issues. It repeatedly blocked Trump's controversial travel ban last year, and in January blocked the administration from shutting down the Deferred Action for Childhood Arrivals (DACA) immigration program, which protects from deportation all illegal immigrants who arrived as children.
Dimaya's case then came before the Supreme Court in 2017, but the court failed to reach a decision. In the absence of the late Justice Antonin Scalia, the court was tied 4-4 until Gorsuch filled his seat. While known as a social conservative, Gorsuch sided with his liberal colleagues on Tuesday to secure a majority and strike down the law.
Both the Trump and Obama-era Departments of Justice had pushed for Dimaya's deportation. Tuesday's decision is one lost battle for Trump in his wider war on immigration, which had been one of the President's core campaign issues.
....Congress – House and Senate must quickly pass a legislative fix to ensure violent criminal aliens can be removed from our society. Keep America Safe!

— Donald J. Trump (@realDonaldTrump) April 17, 2018
Reacting to the verdict, Trump said that Congress "must close loopholes that block the removal of dangerous criminal aliens, including aggravated felons."
"This is a public safety crisis that can only be fixed by Congress – House and Senate must quickly pass a legislative fix to ensure violent criminal aliens can be removed from our society," he tweeted.
Trump has been moving towards clamping down on illegal immigration since he took office. While his long-promised border wall is nowhere to be seen, the National Guard was deployed to the Mexican border earlier this month to beef up security. Trump also signed an executive order ending the so-called 'catch and release' policy, under which US immigration officers released 'caught' illegal immigrants back on US soil, pending their deportation hearings.
If you like this story, share it with a friend!