Supreme Court backs cop who shot woman in front yard
Published time: 2 Apr, 2018 21:12
Edited time: 3 Apr, 2018 11:02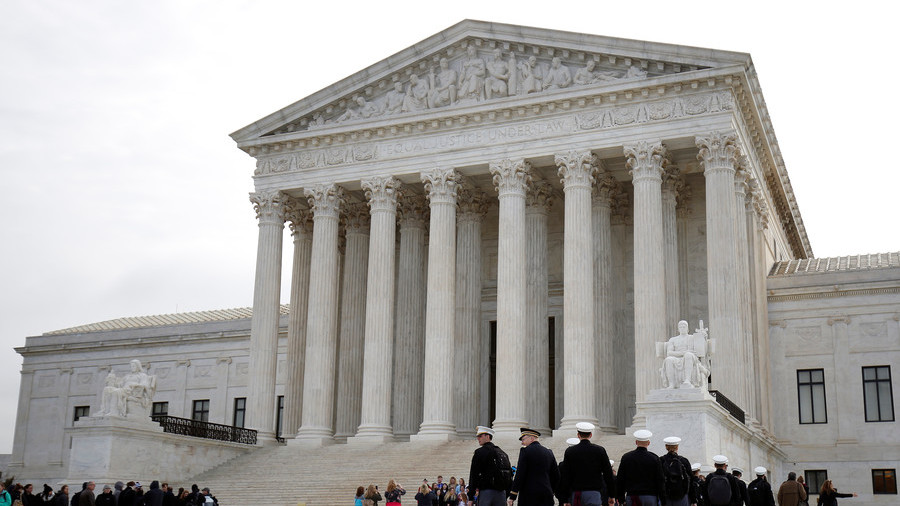 The US Supreme Court has ruled in favor of an Arizona police officer who shot a woman four times in her driveway while she held a knife. The officer enjoys qualified immunity in the case, the justices said.
Officer Andrew Kisela shot Amy Hughes in 2010. Hughes was in her driveway and was approaching her roommate, Sharon Chadwick, while holding a kitchen knife. The 9th Circuit Court of Appeals ruled in 2016 that Hughes could file a civil rights lawsuit seeking $150,000 in damages, but the Supreme Court threw out that case on Monday.
Hughes, who has a history of bipolar disorder, had accused Kisela of using excessive force in violation of the Fourth Amendment, which protects against unreasonable searches and arrests.
The court ruled 7-2 in favor of Kisela, with liberal Justices Sonia Sotomayor and Ruth Bader Ginsburg as the two dissenting voices. In her dissent, Sotomayor wrote that Kisela's actions were unreasonable and that he should not be shielded from liability.
"[The decision] tells officers that they can shoot first and think later, and it tells the public that palpably unreasonable conduct will go unpunished," Sotomayor wrote.
The incident occurred when three University of Arizona police officers went to Hughes' home after receiving a call about a woman "screaming and crying very loud".
When the officers arrived, Hughes was approaching her roommate, Chadwick. The officers shouted at her to drop the knife, but she refused. Kisela then shot her four times. Her injuries were not life-threatening.
In affidavits, Chadwick later said that Hughes appeared non-threatening and that she did not understand what was happening when the officers ordered her to drop the knife, as she was on medication for bipolar disorder. The dispute was reportedly related to a $20 debt.
Kisela claimed that he had seen Hughes raise her knife as she approached Chadwick, but the other officers at the scene did not. Ruling in favor of Kisela, the majority of judges wrote that the officer had "mere seconds" to assess the potential danger to Chadwick.
The ruling comes amid ongoing protests about police use of excessive force, particularly against suspects from minority communities.
There have been large protests in Sacramento, California's capital city, since last week, over the police shooting of Stephon Clark, an unarmed black man. Police fired as many as 20 shots at Clark, thinking he had a weapon that later turned out to be his cell phone. Clark was hit eight times, once from the side and seven from the back, according to the independent autopsy commissioned by his relatives.
Think your friends would be interested? Share this story!