Parkland teacher arrested for leaving loaded gun in public toilet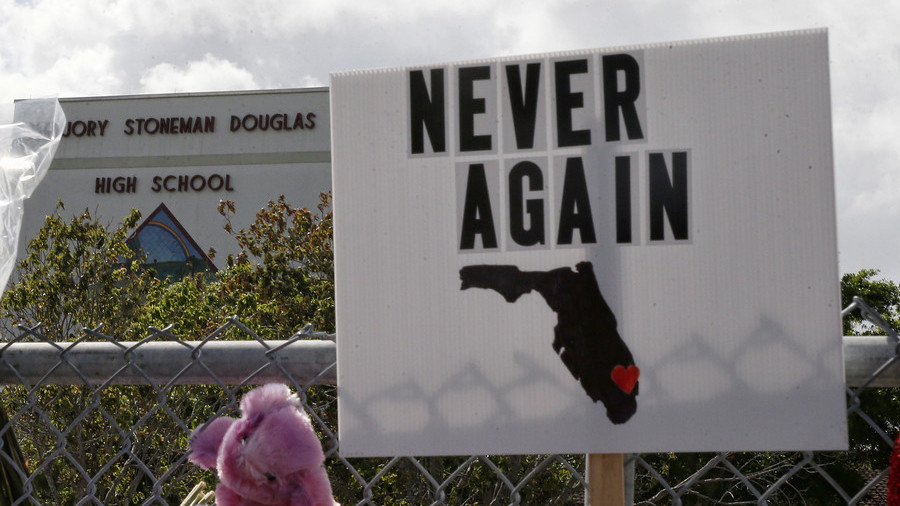 A teacher at Marjory Stoneman Douglas High School, the site of the February shooting that claimed 17 lives, has been arrested for leaving his loaded pistol in a public toilet, where a homeless man later fired it.
Chemistry teacher Sean Simpson, 43, was using a bathroom stall at the Deerfield Beach pier on Sunday and took out his Glock 9mm pistol. He then left the restroom, leaving the gun behind when he went to wash his hands, a Broward County Sheriff's Office report revealed on Thursday. He noticed his gun was missing five minutes later and, as he approached the public bathroom, he heard a single gunshot.
Upon entering the toilet, he encountered Joseph Spataro, 69, a homeless man, who he wrestled his pistol from. No one was hurt in the incident but police responded to several 911 calls and promptly arrested the two men. They found the loaded weapon in Simpson's pocket along with several rounds of ammunition, as well as a projectile lodged in the wall and a shell casing in the corner of the room.
Simpson has a concealed carry permit and posted a $250 bond. He previously spoke out in favor of arming teachers in the wake of the February 14 mass shooting, in which 17 people were killed and 17 more were injured. Despite this, Simpson showed support for many of his students-turned activists that have turned the tragedy into a national campaign for stricter gun control.
Simpson supervised student activist Emma Gonzalez on a science project and was featured in a documentary film produced by David Hogg, another activist in the March For Our Lives movement. Simpson also attended the #MarchForOurLives event in Washington, DC.
"I know there are some of us that are willing to take the training if it was offered and probably be another line of defense," Simpson reportedly told MSNBC on February 21, in the wake of the shooting. "But, again, that is a complicated subject, and I'm not sure if it's the answer."
"Would I have been able to stop this gentleman with a semiautomatic weapon? I'm not sure. Would I have liked to have had the opportunity? I'm not sure I would know the answer. Maybe," he told MSNBC's Katy Tur.
I still can't get over the fact my first period teacher is all over the news with the same face he makes at me when I'm late https://t.co/2oIL9XKSEW

— Lex Michael (@lexforchange) April 12, 2018
Florida lawmakers have signed a bill providing $65 million to train and arm school staff but Broward School Board members voted unanimously to oppose introducing such measures at their schools. It did, however, introduce mandatory clear backpacks for students at the beginning of April.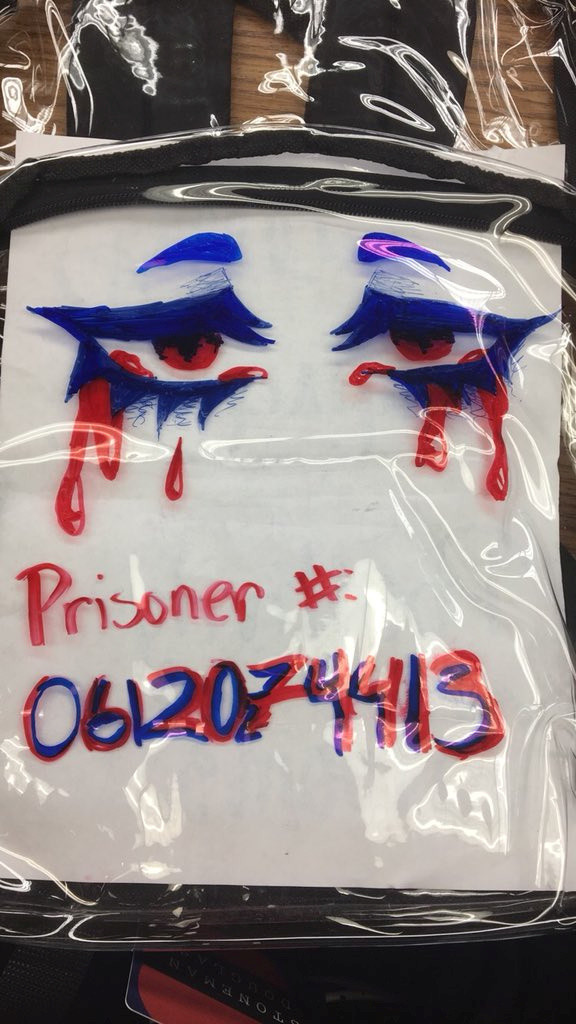 Like this story? Share it with a friend!