14K empty shoes commemorate all victims of school shootings since Sandy Hook (PHOTOS)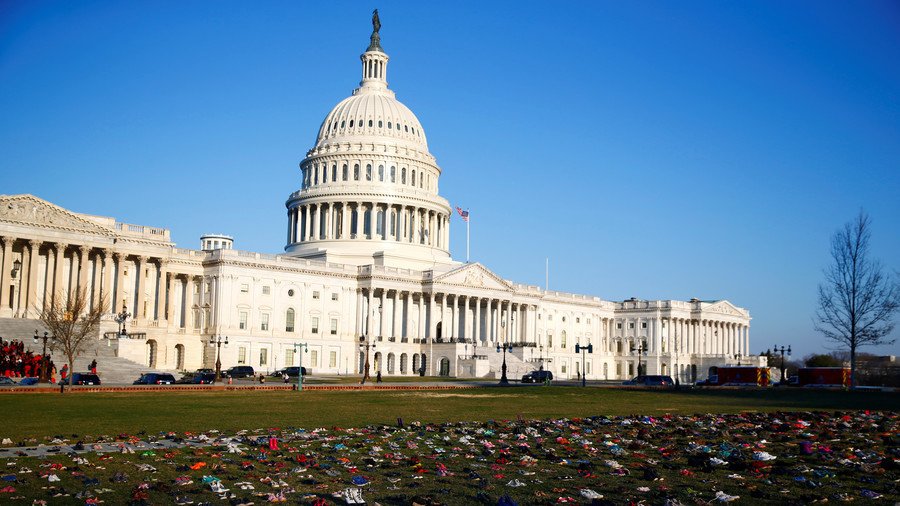 Gun control activists and volunteers laid 7,000 pairs of shoes on the lawn of the Capitol building in a haunting memorial to all of the children killed by gun violence in the US since the Sandy Hook massacre.
"There's nobody in those shoes, it's like the emptiness in our hearts from gun violence," said Tom Mauser, 66, whose son was killed in the 1999 Columbine High School shooting, in which 13 people were shot dead, as cited by Reuters.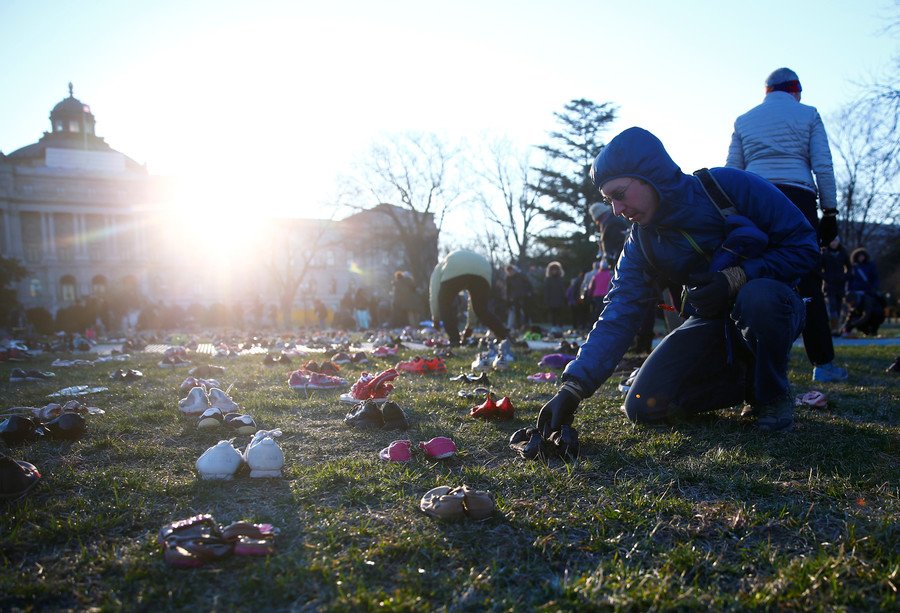 Mauser and the other activists staged the event Tuesday to increase pressure on state and federal lawmakers to tackle the issue of gun violence across America and, more specifically, in schools across the country. Gun control advocates are calling for a ban on so-called "assault rifles," as well as additional background checks and waiting times before gun purchases. The shoe memorial was organized by Avaaz, a US-based advocacy group.
"I think we're in the middle of a cultural change in the United States. The majority of Americans want a change in gun laws, and a majority of gun owners want change," said Emma Ruby-Sachs, deputy director of Avaaz, as cited by Reuters.
The 7,000 pairs of donated shoes were meant to represent every person under the age of 18 that has been killed by a firearm since the Sandy Hook massacre. Around 1,300 Americans under the age of 18 are killed by firearms in the US annually, according to a study published in the journal Pediatrics.
On Wednesday morning, a 17-minute national walkout was organized to commemorate the 17 people killed in the Marjory Stoneman Douglas High School shooting in Parkland, Florida on February 14, which was the deadliest school shooting since the Sandy Hook massacre.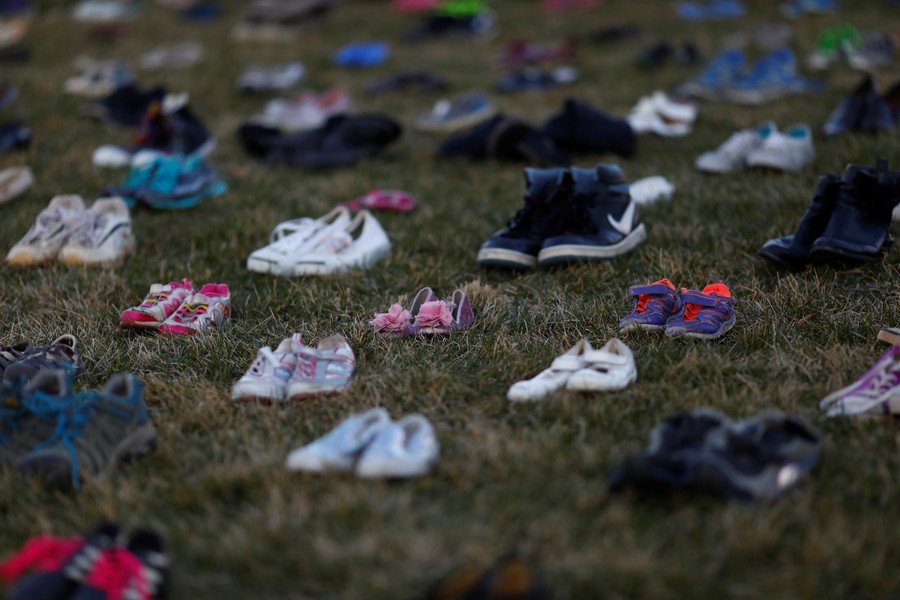 If you like this story, share it with a friend!
You can share this story on social media: