Trans-Pacific U-turn? Trump proposes rejoining trade agreement he left a year ago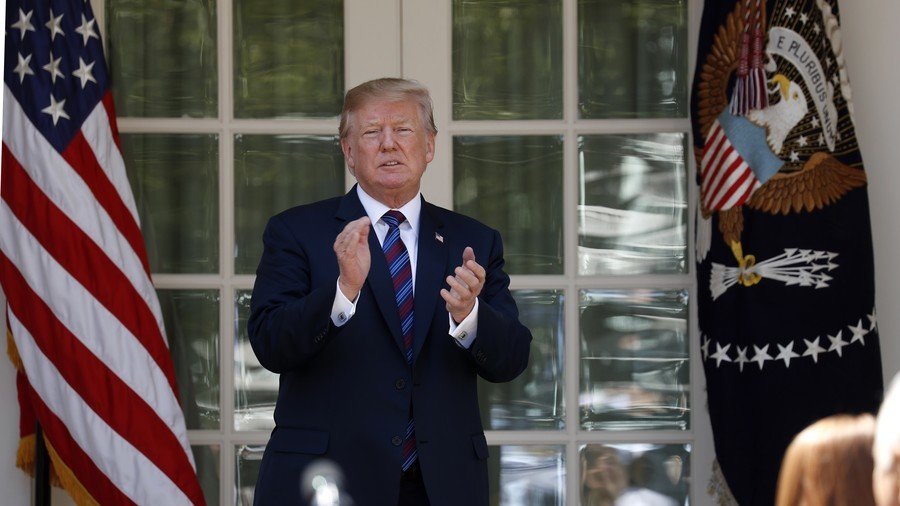 US President Donald Trump has ordered top administration officials to "negotiate entry" back into the Trans-Pacific Partnership (TPP) agreement, the deal he pulled out of last year, describing it as a "horrible" one.
The apparent U-turn in Donald Trump's stance on the agreement was announced by Republican senators, following a meeting at the White House on Thursday. The President instructed White House National Economic Council Director Larry Kudlow and US Trade Representative Robert Lighthizer to explore the options to re-join the deal.
"The best thing the United States can do to push back against Chinese cheating now is to lead the other eleven Pacific nations that believe in free trade and the rule of law. It is good news that today the President directed Larry Kudlow and Ambassador Lighthizer to negotiate U.S. entry into TPP," Senator Ben Sasse (R-Nebraska) said in a statement.
The US president said: "Larry, go get it done," while instructing the official, Sasse told reporters.
The TPP was a trade agreement between Australia, Brunei, Canada, Chile, Japan, Malaysia, Mexico, New Zealand, Peru, Singapore, Vietnam, and the United States, negotiated in the mid-2000s and signed in February 2016. It never entered force, as most signatories failed to ratify it in time.
Withdrawing from the TPP was one of the cornerstones of Trump's presidential campaign. He repeatedly criticized the agreement, calling it a "horrible" deal and a "disaster." Back in June 2016, Trump claimed that the agreement was, in fact, "pushed by special interests who want to rape our country."
"Just a continuing rape of our country. That's what it is, too. It's a harsh word -- it's a rape of our country. This is done by wealthy people that want to take advantage of us and that want to sign another partnership," Trump said at the time.
Shortly after assuming the office, the US president delivered on his campaign promise and pulled out of the deal, sending it into limbo. Some signatories, however, agreed to rework it without the US and it re-emerged this January under the name, the Comprehensive and Progressive Agreement for Trans-Pacific Partnership (CPTPP). The deal remained largely the same, but it now contains a list of 20 "suspended provisions," which were included under Washington's insistence and are no longer binding.
Trump signaled a possible reconsideration of the TPP back in January if its terms were more favorable. The US would reenter the deal if it was "substantially better," he told CNBC at the World Economic Forum in Davos.
Like this story? Share it with a friend!
You can share this story on social media: