Chinese investment in US plunges 36% in 2017, with $400 billion at stake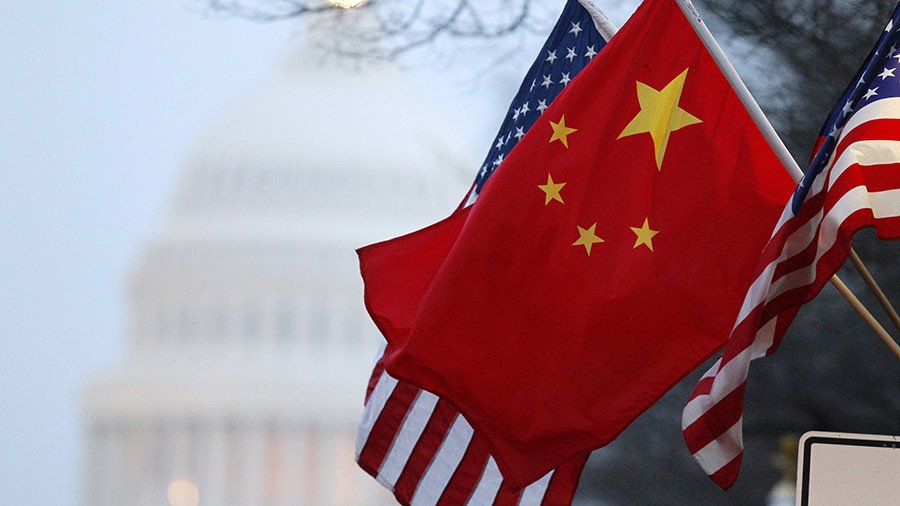 Policy shifts between the world's two largest economies, the United States and China, have strongly disrupted their ties, with the value of deals announced in 2017 down by more than 90 percent from the year before.
A joint report by the Rhodium Group and the National Committee on US-China Relations showed that Chinese investment in the US fell from $46.5 billion in 2016 to $29.7 billion last year.
"This altered policy environment has already changed patterns of two-way [foreign direct investment] and will continue to reshape investment levels and composition in the future," the authors of the report said.
According to estimates, more than $8 billion in deals has been abandoned in 2017 because the parties couldn't address concerns raised by the Committee on Foreign Investment in the United States (CFIUS).
China has curbed outbound investment due to worries that its biggest conglomerates could be over-extending themselves. "The Chinese, about a year and a half ago, started to impose capital controls, which stopped people from doing a lot of [US] acquisitions," said Stephen Orlins, president of the National Committee on US-China Relations.
The decline followed a rapid increase in Chinese investment overseas during the past decade. For years, Chinese entities have pumped a significant amount of money into the United States.
"The commercial appetite of Chinese firms for US investment expansion is stronger than ever, but regulatory hurdles are unlikely to fade in Beijing and will almost surely increase in the US, casting uncertainty over the near-term outlook," said the report.
It added the 2018 outlook for Chinese investment in the US doesn't look much better as the sides are now locked in an escalating fight over trade. According to the report, tensions may put as much as $400 billion of investment at risk.
US President Donald Trump has launched a series of trade actions against China, including tariffs on steel and aluminum imports. He has called for up to $150 billion in additional tariffs on Chinese goods as punishment for intellectual property theft.
Beijing responded with a $50-billion tariff package of its own. On Tuesday, Chinese leader Xi Jinping warned US against "arrogance," issuing a veiled warning to Trump with a promise to lower levies.
For more stories on economy & finance visit RT's business section
You can share this story on social media: