School district to arm teachers with mini baseball bats
Published time: 12 Apr, 2018 00:02
Edited time: 12 Apr, 2018 07:43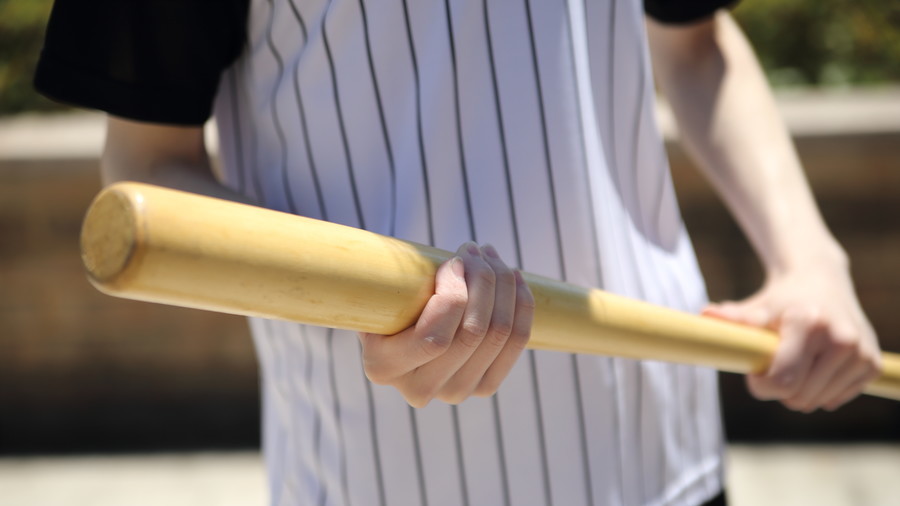 In the wake of America's latest deadly school shooting, one district in Pennsylvania has come up with a novel way to ward off would-be killers by arming teachers with mini baseball bats.
The Millcreek School District in the northwest of the Keystone state has spent $1,800 to purchase the bats, according to local media reports. Some 500 teachers received their new weapons following a training day on how to respond to school shootings.
School Superintendent William Hall told Erie News Now that the bats were only to be used as a "last resort," but added that "it is an option and something we want people to be aware of."
"We passed them out, with the goal being we wanted every room to have one of these," Hall said. "Unfortunately, we're in a day and age where one might need to use them to protect ourselves and our kids."
Many US schools have looked into ways of increasing safety in the wake of the Parkland, Florida, school shooting in February, but Pennsylvania school districts have been particularly innovative. Last month, the Blue Mountain School District in Schuylkill County announced that it would train teachers and students to pelt a classroom attacker with stones.
READ MORE: Armed intruders may face being stoned to death at this Penn. school
"If an armed intruder attempts to gain entrance to any of our classrooms, they will face a classroom full of students armed with rocks. And they will be stoned," Superintendent David Helsel said.
Last weekend in Philadelphia, police arrested a 12-year-old boy who was walking down the street carrying a loaded AR-15 assault rifle, the same gun that 19-year-old Nicolas Cruz is accused of using to kill 17 people on February 14.
Bats and stones may break some bones, but bullets will most certainly kill you.