Armed intruders may face being stoned to death at this Penn. school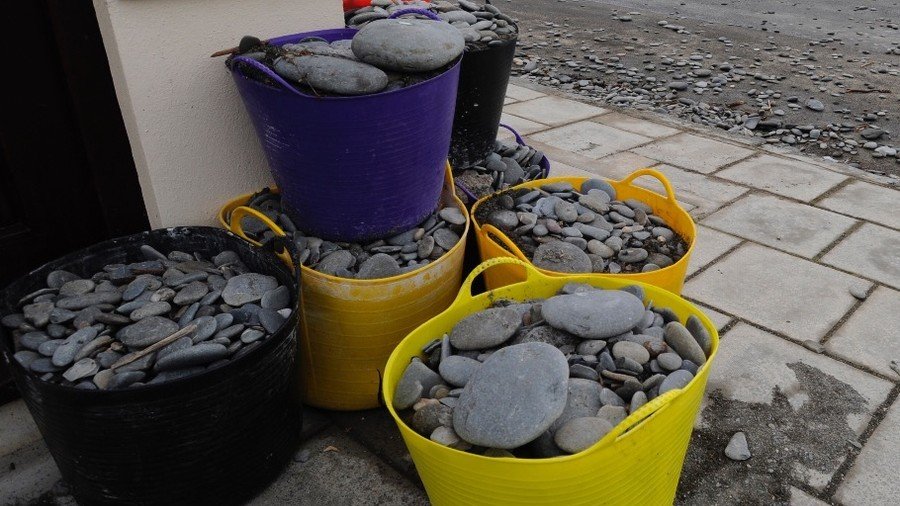 A Pennsylvania school has come up with a last-resort measure in case of an active shooter incident. Instead of passively awaiting their fate, students and teachers are being trained to pelt a classroom attacker with stones.
The measure was introduced at Blue Mountain School District in Schuylkill County by Superintendent David Helsel. It came to light after he described the preparations at a state House Education Committee hearing on school safety on March 15. A video of the session was published online.
"If an armed intruder attempts to gain entrance to any of our classrooms, they will face a classroom full of students armed with rocks. And they will be stoned," Helsel said.
"We have some people who have some pretty good arms. They can chuck some rocks pretty fast," he added.
Helsel told the news website BuzzFeed that buckets full of stones are a last resort after an attacker manages to pass through locked and barricaded class doors and other obstacles. He believes arming students and teachers with stones is better than having them hide under desks.
"Where the change in protocol from, say, Columbine and Virginia Tech is, we tell students to get out of the line of fire [but] we don't passively get them to get under their desks to be a target," Helsel said, referring to the two of the deadliest school shootings in the US.
"If it hits the top of [the shooter] it would not only injure them but possibly kill the intruder," he added. "Under the given circumstances, it is a better response than passively crawling under a desk and allowing someone to break into the classroom."
He said the buckets are normally stowed away where students don't have access to them. They have been in place for two years already. Helsel insists it's not some kind of joke or attempt to raise public awareness and is afraid the media may take his words out of context and "make it look silly."
You can share this story on social media: