Two injured in Maryland high school shooting, gunman dead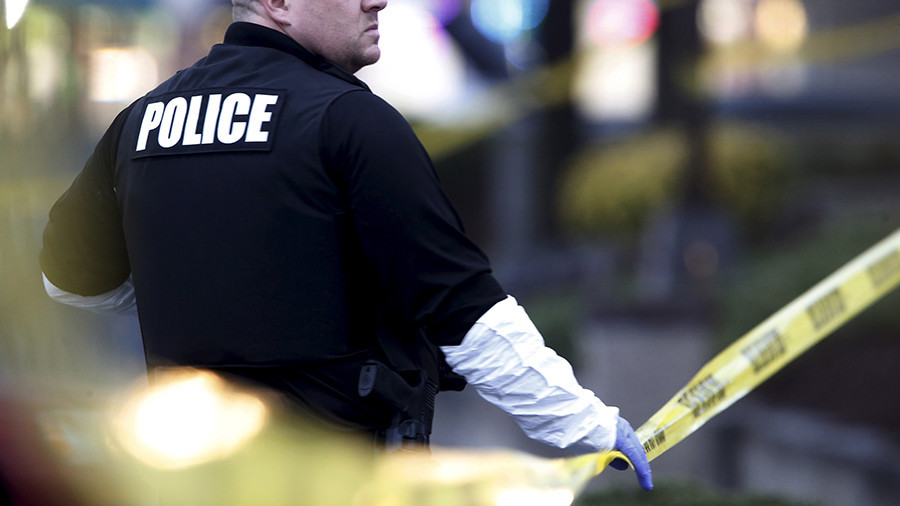 Two people have been injured in a shooting at a Maryland high school, according to the local sheriff. The gunman, a student at the school, died after being shot.
The incident unfolded on Tuesday morning, when a student walked into Great Mills High School and shot a female student in the hallway, according to St. Mary's County Sheriff Tim Cameron. A male student was also hit by a bullet.
The shooter was wounded after exchanging fire with a school resource officer on campus. All three students are in critical condition, but the officer was not injured, according to NBC Washington. It is not clear if the gunman was shot by the school resource officer, or if it was self-inflicted, police said in a press briefing on Tuesday.
Victims are being treated at Medstar St. Mary's Hospital, according to CBS News.
Footage posted online from the scene shows multiple police vehicles with their lights on, in the parking lot of the school. Sirens can also be heard in the background.
A spokesman for the FBI's Baltimore field office said its agents were deployed to the scene.
Maryland Governor Larry Hogan tweeted that he is "closely monitoring the situation," adding that "our prayers are with students, school personnel, and first responders."
President Donald Trump was made aware of the incident and the White House is monitoring the situation, press secretary Sarah Huckabee Sanders told Fox News.
Great Mills High School is located about 60 miles southeast of Washington DC in St. Mary's County, and is home to around 1,600 students.
Video courtesy: https://www.instagram.com/shanicelizabeth/
It comes just four days before the national March for Our Lives, a rally for student safety which was organized after last month's massacre at Marjory Stoneman Douglas High School in Florida.