Philadelphia police arrest 12yo carrying loaded AR-15
Published time: 10 Apr, 2018 17:38
Edited time: 11 Apr, 2018 10:05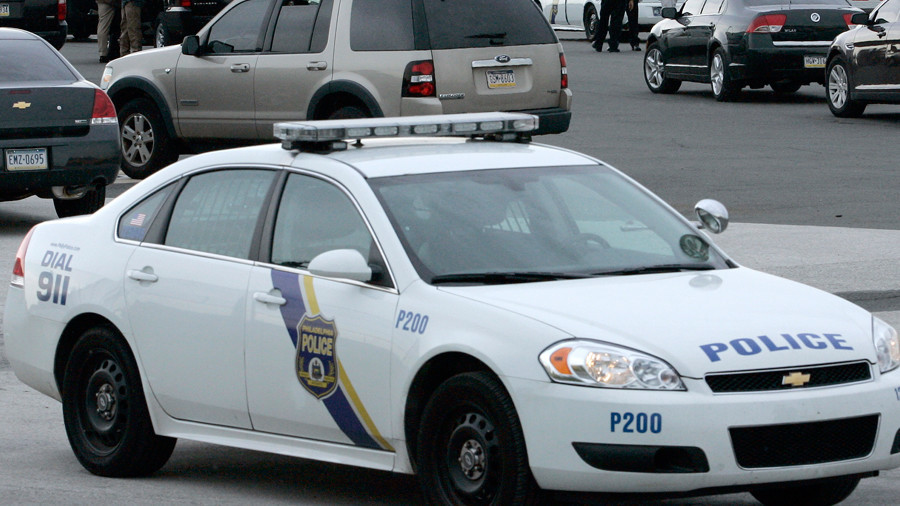 Police in Philadelphia, Pennsylvania have arrested a 12-year-old boy they found walking down a street carrying a loaded AR-15 rifle. An 18-year-old carrying a handgun was also arrested.
The Philadelphia Police Department posted a picture of an officer with the seized weapons on Twitter, and warned parents to keep their guns secure at home.
The police originally identified the handgun as a Glock, but someone on Twitter quickly corrected them based on the photo, noting the pistol was actually a M&P Shield from Smith & Wesson.
Saturday night, 15th District Officer Wrzesinski arrested two individuals for walking our streets with two loaded weapons. The AR-15 was being held by a 12 (yes, TWELVE) year old, and the Glock was in the hands of an 18-year-old. Parents: make sure your weapons are secured! pic.twitter.com/feEjc6jRg3

— Philadelphia Police (@PhillyPolice) April 9, 2018
"Good eye - you're right," the police tweeted in response.
The older boy is facing charges of weapons possession, terroristic threatening, reckless endangerment, and corruption of a minor. The 12-year-old has not been charged as of yet.
Philadelphia consistently ranks above the US national average in terms of crime, and has one of the highest violent crime rates among the 10 American cities with a population greater than 1 million residents.
While gun crime has declined since 2006, a person is shot roughly every six hours in the city.
If you like this story, share it with a friend!