Cambridge Analytica pitched 'psychological profiling' services to multiple US campaigns - report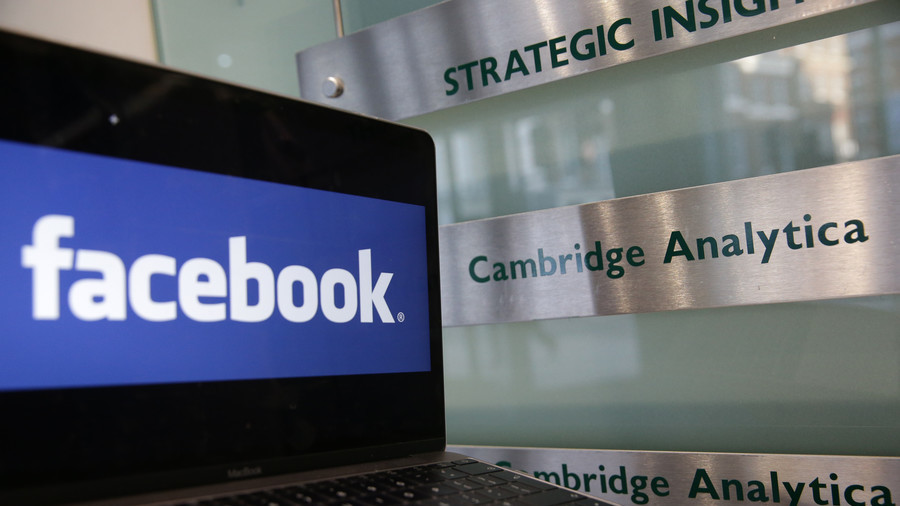 Cambridge Analytica boasted about its possession of unique data in pitches to multiple Republican election campaigns after harvesting personal information from 87 million Facebook users, a new report reveals.
The data mining firm, which worked for President Donald Trump's campaign in 2016, pitched its "unique" data and "psychological profiling" abilities, which could be used to micro-target voters on Facebook, according to a Channel 4 News report.
According to the documents seen by Channel 4, Cambridge Analytica told prospective clients that its data had been successfully used by the North Carolina Republican Party, the conservative For America advocacy group and a number of Republican campaigns in Arkansas, North Carolina and New Hampshire, which were funded by the John Bolton Super PAC.
Cambridge Analytica claimed it had been able to "accurately predict partisanship, turnout, issue importance and build psychographic profiles" for voters in North Carolina.
"We produced clusters of voters based on the modeled data to maximize campaign impact, which enabled the creation of tailored messages directed to specific voter groups," the company said.
The firm even boasted that they had been able to boost turnout among target voters by about eight percent. Adverts created by Cambridge Analytica were "tailored to voter personality profiles" and had "clear calls to action" that reminded people to vote.
The company detailed how it had categorized voters according to personality types in North Carolina in 2014. For example, young female voters who care about the economy and immigration were shown video commercials focusing on those issues. Voters with "high neuroticism" were targeted with ads that prompted fears about national security.
In a statement to Channel 4, Facebook said that Cambridge Analytica has certified that it destroyed the data in 2015. The UK data regulator is now investigating the truth of that claim, Facebook added.
On Tuesday, Facebook began notifying users whose information could have been shared with Cambridge Analytica. The social media platform said it has introduced "a number of measures" to tighten its systems in light of recent revelations.
Cambridge Analytica told Channel 4 News that the data in question was "not Facebook data" but from another company called Cint, which surveyed 40,000 users with their consent.
The company released a statement on Monday, claiming that it did not break any laws and that it did not "hack" Facebook to collect any data. It also claimed that it is "politically neutral" and works across the political spectrum.
We did not hack Facebook or break any laws – SCL Elections licensed data from a research company called GSR which obtained the data via a tool provided by Facebook, a common practice at the time.

— Cambridge Analytica (@CamAnalytica) April 10, 2018
Testifying before members of the US Congress on Tuesday, Facebook CEO Mark Zuckerberg said it was "clear now" that his company did not do enough to prevent apps that share personal data from being used for harm
"It was my mistake, and I'm sorry. I started Facebook, I run it, and I'm responsible for what happens," Zuckerberg said.