Comedian TJ Miller arrested for alleged bomb threat
Published time: 10 Apr, 2018 19:09
Edited time: 11 Apr, 2018 10:06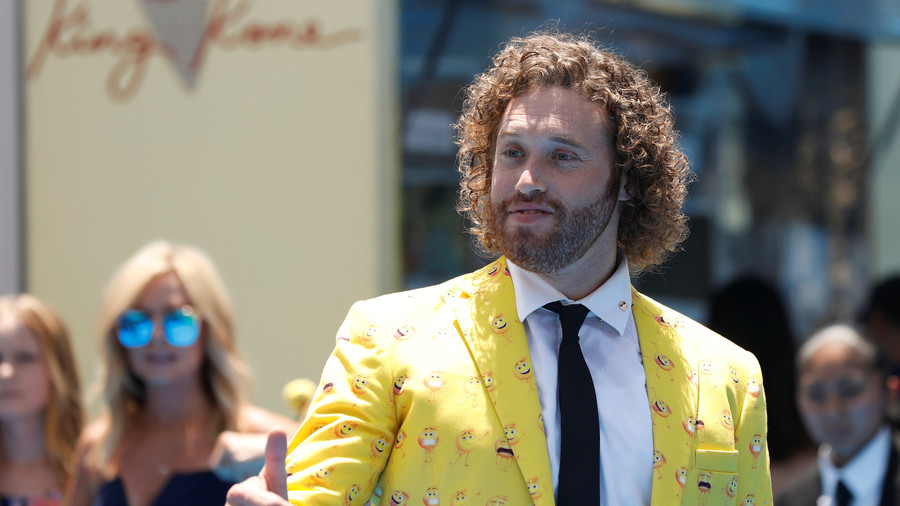 Comic actor TJ Miller was arrested at LaGuardia Airport in New York on Monday for allegedly calling in a false bomb threat while aboard an Amtrak train last month.
Miller was charged on Tuesday with intentionally conveying to law enforcement false information about an explosive device, a charge that carries a maximum penalty of five years imprisonment. He was released on a $100,000 bond.
TJ Miller is best known for his portrayal of the hapless entrepreneur Erlich Bachman on HBO's Silicon Valley. He has also appeared in Cloverfield, Deadpool, and Transformers: Age of Extinction.
According to a press release from the Connecticut District Attorney's office, Miller called 911 on the evening of March 18. He reported that he was on a train from Washington, DC to New York and that a female passenger had "a bomb in her bag." By the time investigators responded, the train was already in Connecticut.
The train was stopped and searched by bomb squad members in Westport, Connecticut, and no traces of explosives were found. An investigator later contacted Miller, who had been removed from the train in New York and stuck by his story that a suspicious woman in his carriage had repeatedly been checking her bag and planned to leave it behind her on the train.
Hearing slurring in Miller's voice, the investigator asked if Miller had been drinking. Miller replied that he had "one glass of red wine." When asked if he suffered from a mental illness, Miller said: "No, absolutely not. This is the first time I've ever made a call like this before. I am worried for everyone on that train. Someone has to check that lady out."
An attendant in Miller's car told investigators that Miller was visibly intoxicated and had been involved in hostile exchanges with the woman in question.
Wall Street Journal reporter Ted Mann made an interesting observation after the incident. After the threat was called in, the train had time to cross two state borders before authorities stopped and searched it, over an hour and a half after Miller deboarded in New York.
Honestly, the buried lede in the TJ Miller story is that a passenger called in a bomb threat about an Amtrak train that was in New Jersey and the cops didn't reach it until it was in Westport, Connecticut.

— Ted Mann (@TMannWSJ) April 10, 2018
Miller was fired from Silicon Valley last year and also had his Comedy Central show The Gorburger Show canceled over long-standing sexual assault allegations. Miller was accused last year of sexually assaulting his then-girlfriend while they were both at George Washington University in 2001.
Miller and his wife have denied the allegations and accused MIller's ex-girlfriend of piggybacking on the #MeToo movement to settle a grudge of her own.