Roman Jews and Israeli rabbis are 'at war'... over artichoke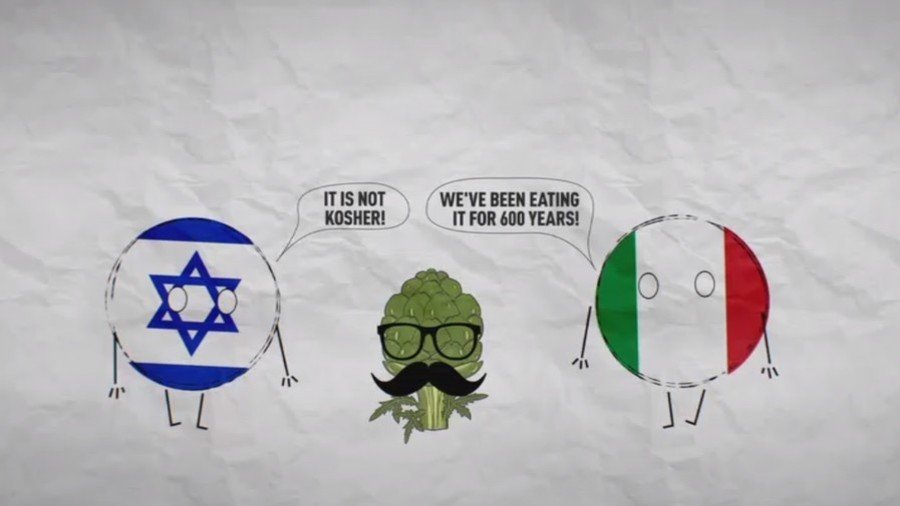 A centuries-old Italian way of cooking artichokes is apparently not to the taste of Israel's top religious authority, as it has rejected the dish as non-kosher. However, Rome's Jewish community stand up for their beloved delicacy.
The row over an ordinary vegetable made the headlines after the Chief Rabbinate of Israel denounced the artichoke as not kosher last week. The deep-friend dish, known as Carciofi alla giudia, is popular among Rome's Jewish community. It became controversial in Israel over its alleged impurity due to the presence of worms.
These cannot be cleaned out of the vegetable in order to make it kosher, and it therefore contradicts Jewish law, the Rabbinate's Import Division head, Rabbi Yitzhak Arazi told Haaretz.
However, Rome's Jewish community responded with reluctance to yield to this view. They argued that their type of artichokes were tighter and more compact than the Israeli one, thus making it impossible for worms to penetrate them. Rome's Jews insisted the vegetable is perfectly orthodox and explained that their recipe requires thorough cleaning in water with lemon, as well as preparation at high temperatures, which gives the worms zero chance of survival.
The simmering conflict has been dubbed by Israeli media as the "artichoke war," and has caused a split among Italian Jews. Those in Rome are sticking to their 600-year-old tradition of preparing artichokes, while those in Milan have reportedly banned the signature dish from their menus, puzzling their customers.
"I'm a little worried about the souls of all the people that have been eating them over the centuries, I hope nothing bad happens to them," said Umberto Pavoncello, manager of one of the kosher restaurants in Rome, Nonna Betta, which refused to change their menus.
You can share this story on social media: