'No foul play': Missing CDC expert on Zika & Ebola found drowned after weeks-long search
Published time: 6 Apr, 2018 01:23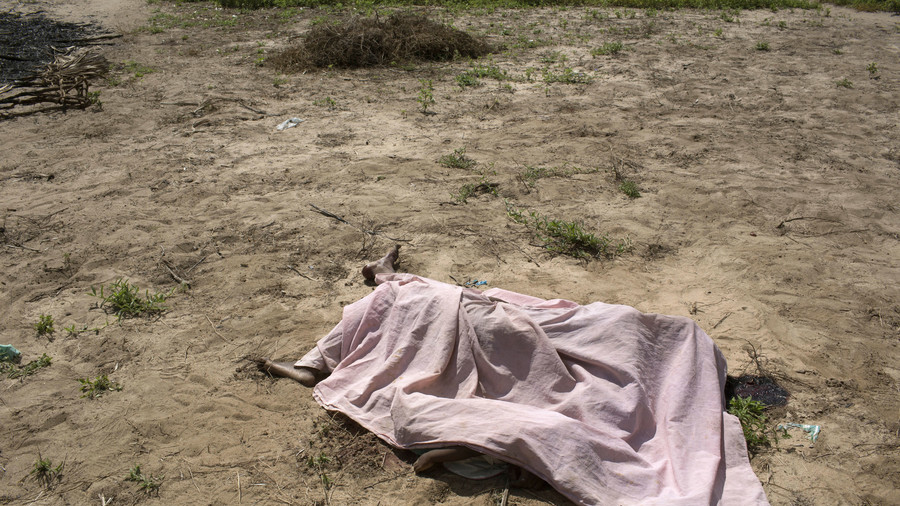 US authorities have confirmed that the body of American epidemiologist Timothy Cunningham, who vanished in February, has been found. Police said there were no signs of "foul play" attached to his death.
The 35-year old Harvard-educated epidemiologist had been missing since February 12. After weeks of an extensive search for his whereabouts, the body of the Centers for Disease Control and Prevention (CDC) employee has been recovered from the Chattahoochee River, not too far from his residence, Atlanta police said on Thursday.
The severely decomposed remains of the respected scientist, who worked on the Ebola and Zika outbreaks, were discovered by fishermen on Tuesday night in the Chattahoochee River in northwest Atlanta, stuck in the mud on the bank of the river, face up, a police spokesman told reporters on Thursday. At the time of discovery, Cunningham was wearing his "favorite" running shoes and had two crystals in his pocket which he used to collect.
UPDATE: The Fulton County Medical Examiner's Office has identified the body recovered in the Chattahoochee River in NW Atlanta late Tuesday to be missing CDC employee Timothy Cunningham. A press conference will be held at 2 p.m. ET at APD Headquarters on the investigation. pic.twitter.com/PlAGiqHO5P

— Atlanta Police Dept (@Atlanta_Police) April 5, 2018
"As it stands right now, there's been no foul play indicated to this point," Major Michael O'Connor, the commander of the Atlanta Police Department's Major Crimes Section, said at a press conference on Thursday.
"Barring some new information coming forward, we may never be able to tell you how he got into the river," O'Connor added.
It appears that Cunningham died from drowning and had been in the water since the day of his disappearance on February 12, Fulton County Medical Examiner, Jan Gorniak, told reporters. His identity was confirmed following an "ID of his dental records," she added, noting that the investigation is still waiting for the toxicology report.
The 35-year-old disappeared without a trace after leaving his Atlanta office, feeling ill. After failing to correspond with him, his family filed a missing person report with the authorities. Considering the odd circumstances of Cunningham's disappearance, various conspiracy theories surfaced online alleging that he might have been "liquidated." His phone, wallet and driver's license were all found in his apartment on the day of the disappearance. His car was still parked in the garage and his dog was left on its own. Cunningham's disappearance resulted in a high-profile police search and the offer of a $10,000 reward.
Like this story? Share it with a friend!