Trump 'not a target' of Russia probe – report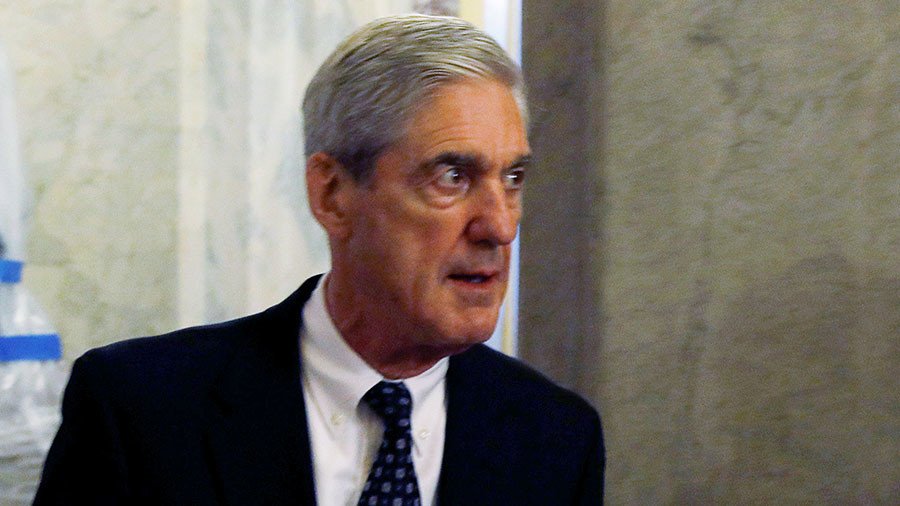 Special Counsel Robert Mueller reportedly told President Donald Trump's legal team last month that the president is not a criminal target in Mueller's investigation.
The Washington Post quotes three anonymous sources as saying that Mueller considers Trump a subject of the investigation, but not a target. A subject refers to a person whose conduct is under investigation, but investigators lack the evidence to pursue criminal charges.
Mueller's probe has relentlessly sought evidence of Russian meddling in the 2016 election, but has so far come up empty-handed. Trump has described the investigation as politically motivated and "the single greatest Witch Hunt in American history."
The single greatest Witch Hunt in American history continues. There was no collusion, everybody including the Dems knows there was no collusion, & yet on and on it goes. Russia & the world is laughing at the stupidity they are witnessing. Republicans should finally take control!

— Donald J. Trump (@realDonaldTrump) 10 января 2018 г.
According to the Post, Mueller is preparing a report about Trump's actions and whether he sought to obstruct the Russia investigation. The Special Counsel stressed the need to interview Trump to conclude that particular portion of the investigation.
Representative Trey Gowdy (R-SC), once a candidate for director of the FBI under Trump, encouraged the president to agree to an interview with Mueller. Speaking to CNN on Wednesday, Gowdy said that speaking to Mueller would help wrap up the investigation, and would present no risk to Trump if he had nothing to hide.
"If you have nothing to hide, sit down. Assuming a fair prosecutor, and I think Mueller is, sit down and tell him what you know," Gowdy said. "I think he [Trump] is uniquely well-positioned to answer some of the questions that not just the special counsel but the American people have."
The Post's sources report that Trump has expressed relief at the news that he is not a target, and is now more amenable to an interview with the Special Counsel. However, some of Trump's advisers have warned him that an interview could put the president at risk of becoming a criminal target.
In his interview with CNN, Gowdy said that the distinction between "target" and "subject" is meaningless to him.
"The only word that matters to me in the criminal justice system is defendant," he said. "So if you're not the defendant, whether you're the target or the subject, I know the FBI gets really caught up in those two words, [but] as a former federal prosecutor they're meaningless to me."
Trump has previously said that he is willing to speak with investigators, but his personal attorney, John Dowd, warned him against doing so before he resigned last month.
You can share this story on social media: