Mueller probe has 'massive conflicts of interest' – Trump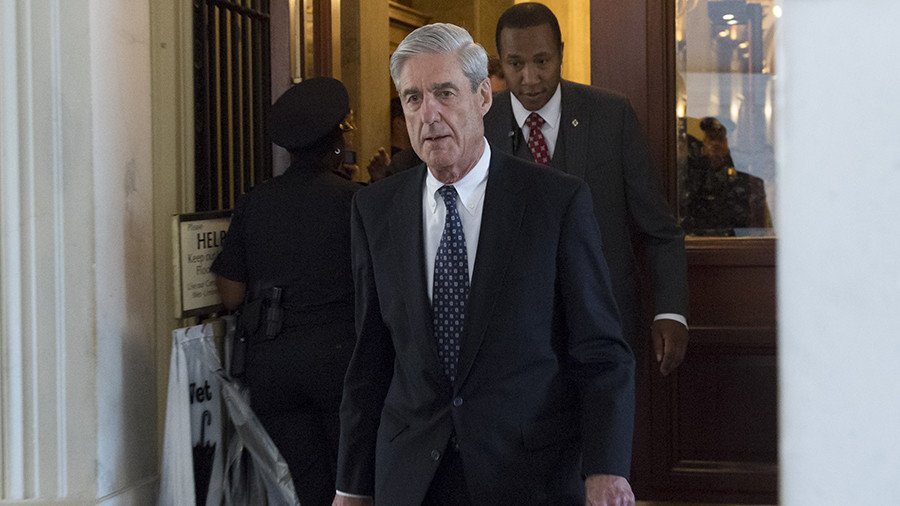 US President Donald Trump has again used Twitter to take aim at special counsel Robert Mueller's probe into alleged collusion between his 2016 campaign and Russia.
Trump tweeted Monday morning that the Mueller probe is a "total WITCH HUNT with massive conflicts of interest!"
A total WITCH HUNT with massive conflicts of interest!

— Donald J. Trump (@realDonaldTrump) 19 марта 2018 г.
The tweet sparked another flurry of speculation that Trump is planning to fire Mueller, despite assurances from his legal team at the weekend that the president is "not considering or discussing" firing the special counsel.
The tweet came about an hour after another in which Trump praised Fox News host Sean Hannity for his "great" performance on the channel's morning show Fox & Friends.
Hannity used his appearance on the show to claim there "never was any Trump-Russia collusion" and to lambaste the "fake news media" that Trump himself routinely criticizes. Hannity also said that Hillary Clinton and some FBI and Justice Department officials should be investigated and prosecuted for the "many crimes" they have committed.
READ MORE: 'High-ranking people' protected Clinton from indictment - Former FBI asst. director
Left-wing, pro-Clinton media watchdog Media Matters said Trump's comments on Hannity's appearance shed light on the "feedback loop" between the Trump administration and Fox News.
The Monday morning tweets follow a weekend of similar tweets from Trump criticizing Mueller and the ongoing Russia investigation. On Sunday, Trump claimed the investigation was biased, tweeting that the makeup of Mueller's team was "13 hardened Democrats, some big Crooked Hillary supporters, and Zero Republicans."
A day before, Trump tweeted that the investigation "should never have been started" because "there was no collusion and there was no crime". The collusion narrative was based on "fraudulent activities and a Fake Dossier paid for by Crooked Hillary and the DNC."
Trump was referring to the now infamous 'Steele dossier,' which forms the basis for many of the allegations against him and was partly funded by the Clinton campaign through the Fusion GPS investigative firm.
Since the investigation begun, The White House has repeatedly had to quash rumors that Trump is planning to fire Mueller. The president's latest tweets, however, will likely do nothing to dampen that speculation.
Think your friends would be interested? Share this story!
You can share this story on social media: