Kellyanne Conway denies claim she is White House's 'number-one leaker'
Published time: 2 Apr, 2018 14:52
Edited time: 3 Apr, 2018 10:58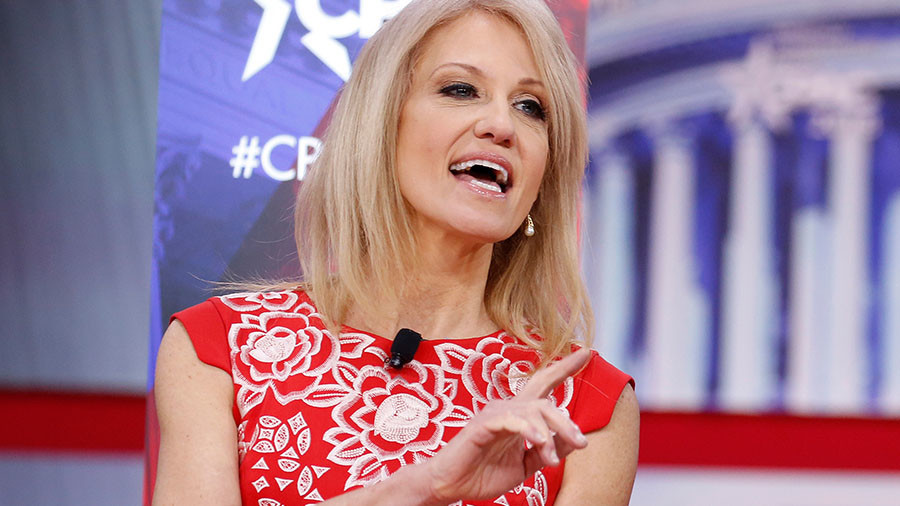 Kellyanne Conway has denied a new claim that she is the "number-one leaker" in President Donald Trump's White House.
In an interview on CNN's State of the Union with Jake Tapper, author Ronald Kessler made the surprising claim that Conway, Trump's former campaign manager, was the source of most leaks coming out of his administration.
Kessler, who is promoting his new book 'The Trump White House: Changing the Rules of the Game,' told Tapper that Conway leaked so much that on one occasion she forgot she was on the record, and said "mean, cutting and honestly untrue" things about former chief of staff Reince Priebus.
Conway also "dissed" the president's daughter Ivanka Trump and her husband Jared Kushner, who is also Trump's senior adviser, Kessler said. "So, if you wonder why there are so many leaks out of the White House, one reason is Kellyanne Conway is the number-one leaker," he told Tapper.
But during a Monday interview with Abby Huntsman on Fox News, Conway strongly denied she has been leaking information from the White House.
"Leakers get great press, and one day I will have my say. I really keep my counsel while I'm here," she said. Conway also denied claims of a strained relationship with Ivanka Trump and Jared Kushner. "I have a great working relationship, and a great relationship with Jared and Ivanka, had dinner with them recently at their house," she said.
Conway said she had spoken with Trump about the accusation and that the president knows "who the leakers and the liars are and have been."