Starbucks & co ordered to serve coffee in California with cancer warning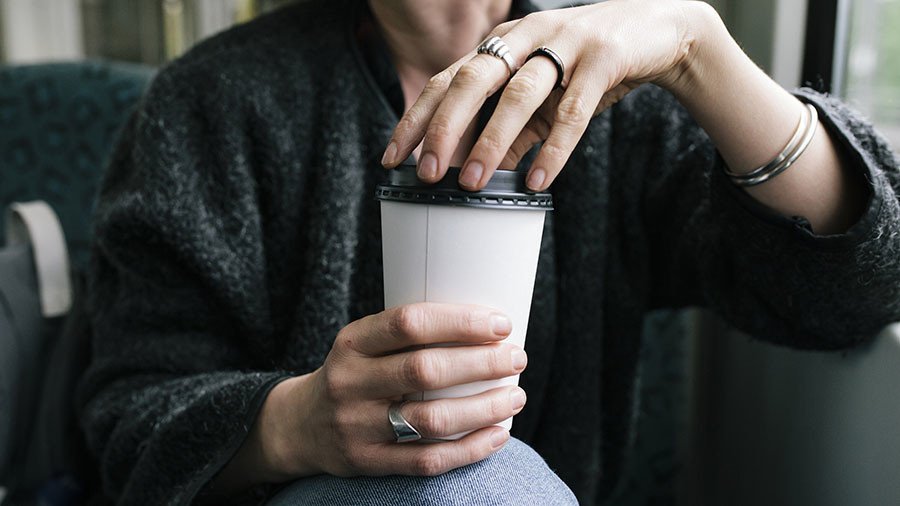 A California superior court judge has ruled that all coffee companies, including global giant Starbucks, must use cancer warning labels on products. A discussion on fines is ongoing, but they could amount to $2,500 per customer.
Judge Elihu Berle ruled that "defendants failed to satisfy their burden of proving... that consumption of coffee confers a benefit to human health." The Council for Education and Research on Toxics (CERT), a non-profit group, sued Starbucks and about 90 other companies under a state law that requires warnings on a wide range of chemicals that can cause cancer or birth defects.
The case has been developing for eight years and is still not over. A third phase of the trial will determine the amount of penalties that companies will have to pay. The fines may reach up to $2,500 for clients who have frequently visited Starbucks for the past eight years.
The coffee industry tried to defend its case, claiming that coffee has long been considered a healthy product. "Coffee has been shown, over and over again, to be a healthy beverage," William Murray, president and CEO of the National Coffee Association, said.
In 2010, the California-based CERT claimed that the coffee served at Starbucks contained high levels of acrylamide. According to the group, the threat came from a chemical compound produced in the process of roasting coffee beans. That substance was said to be noxious and carcinogenic.
The coffee industry insisted its products wouldn't have the same taste if the beans weren't roasted at high temperatures. It said that the chemical was present at harmless levels and shouldn't cause any concern, but failed to demonstrate compelling evidence.
"While [the] plaintiff offered evidence that consumption of coffee increases the risk of harm to the fetus, to infants, to children and to adults, defendants' medical and epidemiology experts testified that they had no opinion on causation," Judge Berle said.
Many coffee companies have already agreed to post warnings about acrylamide. However, many of those warnings were almost invisible to their customers due to placement below serving counters. Starbucks claimed that labelling its cups with cancer warnings would be misleading and alarming to consumers, as the beverage has always been largely considered to be a healthy product.
The Safe Drinking Water and Toxic Enforcement Act, better known as California's Proposition 65, the same provision that condemned the coffee industry, insists that signs warning residents about the risk of cancer should be placed everywhere. Even at Disneyland.
Think your friends would be interested? Share this story!
You can share this story on social media: