Bikini-clad baristas are suing for their right to serve coffee semi-naked (PHOTOS)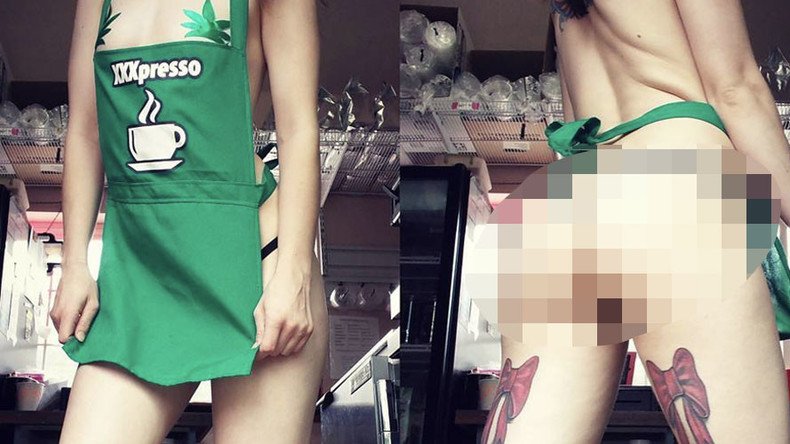 Baristas in the Washington city of Everett have filed a lawsuit after city bosses banned them from serving coffee while sporting bikinis.
The bikini-baristas claim the city is violating their constitutional rights, after passing two ordinances in August barring them from serving the steaming hot beverages while wearing their desired clothing – or lack thereof.
"This is not about the bikini. It's about women's rights and the U.S. Constitution. The City of Everett violated these women's rights across the board," the Seattle Times reports attorney Schuyler Lifschultz as saying.
The city blames a "proliferation of crimes of a sexual nature occurring at bikini barista stands" for enacting the ban.
It adds further that it had found evidence "relating to the adverse impacts of the conduct of bikini barista stands… dressing in a manner that is closely and customarily associated with adult entertainment or adult situations."
However, the women serving coffee in shacks that have, somewhat unsurprisingly come to be known as "sexpresso" stands, believe it's all about freedom.
"I choose my own clothing at work, and for me, the message I send is freedom," Liberty Ziska, one of the plaintiffs in the suit, told local media outlet Komo News. "Millions of women fought for our rights and right to vote, and it's my right to wear what I want. It's my right as a person. There is nothing unhealthy, obscene, or contrary to the public good in the barista's garments," she added.
Fellow barista Natalie Bjerk echoed these sentiments. "This is about women's rights. The city council should not tell me what I can and cannot wear when I go to work, it's a violation of my First Amendment rights."
The popularity of the bikini coffee stands, or rather the 'bare-ristas,' has exploded in the Pacific Northwest over the past decade. One suspects the coffee is good too.
You can share this story on social media: