'Death Wish Coffee' could actually kill you, company recalls product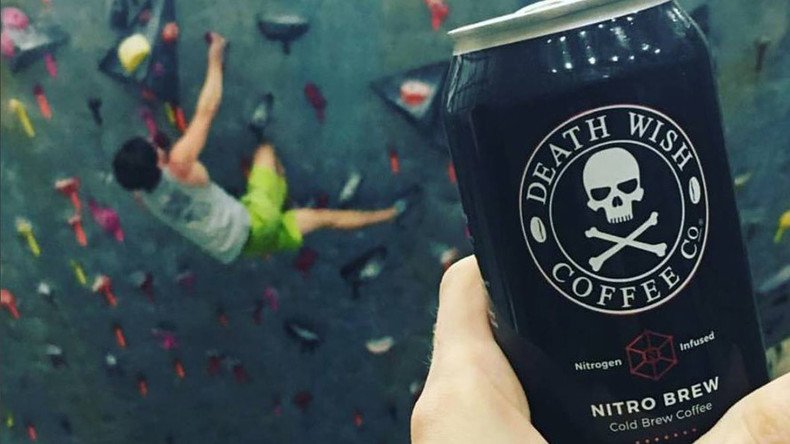 The New York company behind the self-proclaimed "World's Strongest Coffee" has been forced to recall thousands of cans of the cold-brew caffeine drink after warnings from the US Food and Drug Administration (FDA) and the Center for Disease Control (CDC).
The aptly-named 'Death Wish Coffee' recalled all 11-ounce cans of its nitrogen-infused Nitro Cold Brew coffee after fears that the toxins responsible for the deadly illness botulism might have made it into their product line. Botulism is a rare illness which causes the body to attack its own nerve cells.
"Our customers' safety is of paramount importance and Death Wish Coffee is taking this significant, proactive step to ensure that the highest quality, safest, and of course, strongest coffee products we produce are of industry-exceeding standards," said Death Wish founder and owner Mike Brown.
The steeping of the coffee beans in the cold-brewing process for the 'Nitro' product, launched in February, reduces the acidity of the liquid, allowing botulinum spores to grow. The five-year-old company determined that its brewing process was flawed.
"In short, it looks like our process wasn't perfect and we're excited to revisit it with guidance from some of the most meticulous scientists in the world," the company wrote in an online statement.
There have been no reports of any illness but the full product recall will go ahead regardless.
None of the company's other products are involved in the recall.
The average cup of coffee has 12 to 16 milligrams of caffeine per fluid ounce, according to the Chicago Tribune. Death Wish Coffee's website claims that some of their products contain as much as 54.2 milligrams per fluid ounce.
"I know our logo and our name might not seem like it reflects that," Brown told The Washington Post. "Our reputation matters more than our finances at this point… I'm not in the business of putting anyone at risk here."
You can share this story on social media: