Coffee sold in California could soon carry cancer warnings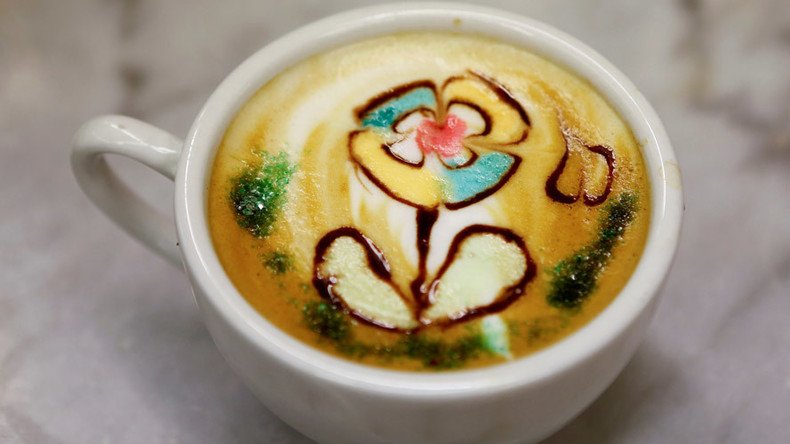 The long-running dispute that coffee products, ranging from lattes to packaged beans contain the cancer-causing chemical acrylamide, resumed on Monday in a Los Angeles courtroom.
According to the court papers, seen by the Associated Press, roasted coffee beans contain low levels of acrylamide which is also found in cooked foods such as french fries.
The plaintiff, the Council for Education and Research on Toxics (CERT), claims Starbucks and about 90 other companies, including grocery stores and retail shops, failed to follow a state law requiring warning signs about hazardous chemicals.
The coffee industry has acknowledged the presence of the chemical but argued the trace amounts of acrylamide found in coffee are too insignificant to cause a health risk and are outweighed by benefits from drinking coffee. It claimed that foods such as toast, cereals, roasted asparagus and baby food all contain the chemical.
CERT lawyer Raphael Metzger said the larger goal is to motivate the industry to remove the chemical from coffee, which would also benefit his own three-cup-a-day fix.
"I'm addicted — like two-thirds of the population," Metzger said. "I would like the industry to get acrylamide out of the coffee, so my addiction doesn't force me to ingest it."
A verdict in favor of CERT could hit the industry with astronomical penalties.
Under the Safe Drinking Water and Toxic Enforcement Act, passed by voters as Proposition 65 in 1986, private citizens, advocacy groups, and attorneys can sue on behalf of the state and collect a portion of the civil penalties.
"It is hard to imagine a product that could satisfy this exemption if coffee does not," defense attorney James Schurz said in court papers. "The answer to the question of whether Proposition 65 requires coffee to carry a cancer warning must be an emphatic 'No.'"
Two years ago coffee companies lost the first round in the case which kicked off in 2010. They are now presenting their last defense.
Two of the defendants have settled in the past month and agreed to post warnings. The operator of gas station convenience stores, BP West Coast Products, agreed to pay $675,000. Yum Yum Donuts agreed to pay nearly $250,000.
The results of a study published in July by the American College of Physicians showed coffee drinkers had a lower risk of death from a number of deadly diseases.
You can share this story on social media: