Sessions names federal prosecutor for FBI & DOJ probe, but no special counsel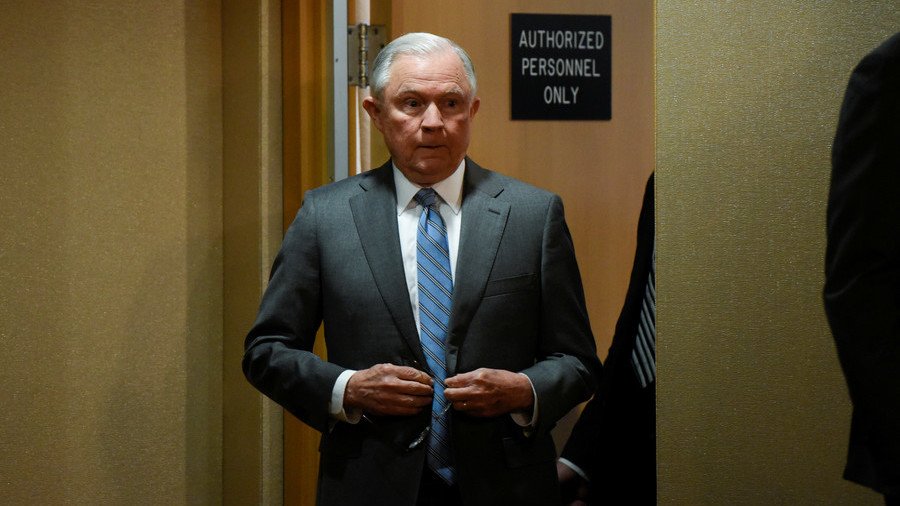 A federal prosecutor is backing the internal probe of the FBI and the Department of Justice and there is no need for special counsel, Attorney General Jeff Sessions said in a response to Congress and President Donald Trump.
In a letter to leaders of the House and Senate judiciary and oversight committees on Thursday, Sessions named US attorney John Huber of Utah as the federal prosecutor tasked with probing the FBI's investigations into Hillary Clinton and the bureau's alleged abuse of surveillance to spy on a Trump campaign adviser.
"I am confident that Mr. Huber's review will include a full, complete, and objective evaluation of these matters in a manner that is consistent with the law and the facts," Sessions wrote.
The letter comes a day after the announcement that the DOJ Inspector General Michael Horowitz would be looking into the FBI's "relationship and communications" with the confidential source in relation to the bureau's application to the Foreign Intelligence Surveillance Court (FISC).
Though no names were named in the announcement, the source in question is clearly Christopher Steele, the former British spy who authored the infamous dossier on Trump that turned out to be funded by the Clinton campaign during the 2016 presidential race.
The February memo authored by Rep. Devin Nunes (R-California), chair of the House Intelligence Committee, accused the FBI and the DOJ of failing to inform the FISC judge of the partisan nature of the dossier.
The Republican committee chairs wrote to Sessions earlier this month, asking for the appointment of a special counsel because the inspector general did not have enough power to compel witness testimonies or issue indictments.
"We do not believe the Department of Justice is capable of investigating and evaluating these fact patterns in a fashion likely to garner public confidence," House Judiciary Committee Chair Bob Goodlatte (R-Virginia) and House Oversight Committee Chair Trey Gowdy (R-South Carolina) wrote, adding that "the public interest requires the appointment of a special counsel."
Trump himself tweeted on February 28 that the IG "will take forever, has no prosecutorial power" and is already late with a report on the former top FBI officials, asking, "Why not use Justice Department lawyers?"
While Trump has yet to comment on the letter from Sessions, Tom Fitton, the head of the conservative watchdog organization Judicial Watch, called it a "major fail."
You can share this story on social media: