'Secret society' within FBI, DOJ trying to take Trump down, Congressman Gowdy claims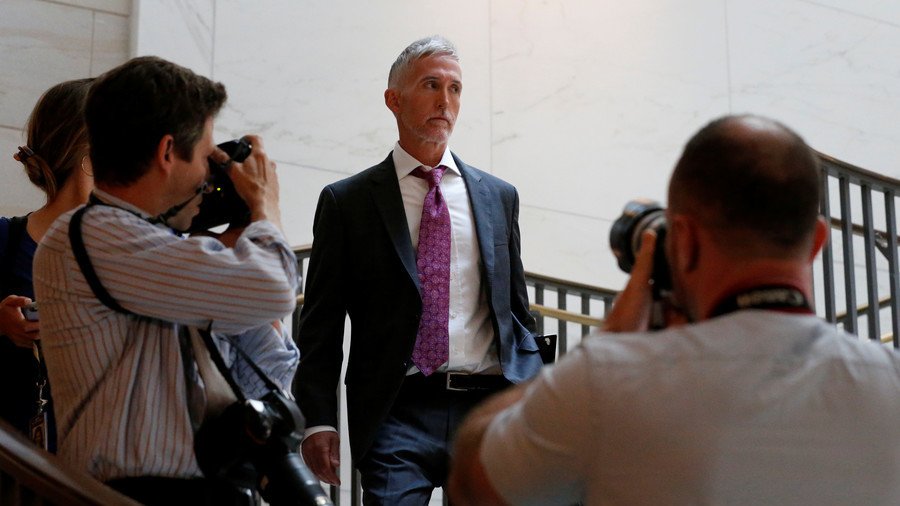 House Oversight Committee Chairman Trey Gowdy (R-South Carolina) claims 'lost' text messages between two FBI staffers, disparaging President Trump, reference a "secret society" within the Executive Branch of the US government.
On Monday, Gowdy said that the text messages, between FBI agent Peter Strzok and FBI lawyer Lisa Page, mentioned a "secret society" of people within the DOJ and FBI working against President Donald Trump and called for an explanation for the reference.
READ MORE: 'Convenient accident': Twitter reacts after FBI 'lost texts' between Russia investigation staffers
"[T]he day after the election...there is a text exchange between these two FBI agents, these supposed to be fact-centric FBI agents saying, 'Perhaps this is the first meeting of the secret society,'" Gowdy told Fox News.
"So I'm going to want to know what secret society you are talking about, because you're supposed to be investigating objectively the person who just won the Electoral College," Gowdy continued.
John Ratcliffe (R-Texas) reiterated this sentiment saying the exchange highlighted the "manifest bias" among top FBI officials.
The thousands of texts @TGowdySC and I reviewed today revealed manifest bias among top FBI officials against @realDonaldTrump. The texts between Strzok and Page referenced a "secret society."

— John Ratcliffe (@RepRatcliffe) January 23, 2018
The contents of these text messages between top FBI officials are extremely troubling in terms of when certain key decisions were made by the DOJ and the FBI, by whom these decisions were made, and the evident bias exhibited by those in charge of the investigation.

— Trey Gowdy (@TGowdySC) January 23, 2018
Ratcliffe told Fox News that he is not concerned with the bias of the officials if it is shown that they put their personal feelings aside during their work.
"We learned today about information that in the immediate aftermath of his election, there may have been a 'secret society' of folks within the Department of Justice and the FBI, to include Page and Strzok, working against him. I'm not saying that actually happened, but when folks speak in those terms, they need to come forward to explain the context," Ratcliffe said
READ MORE: Russiagaters insist Mueller's firing imminent despite Trump's consistent denial
Attorney General Jeff Sessions revealed Monday that more than 50,000 texts were exchanged between the two FBI officials
"We will leave no stone unturned to confirm with certainty why these text messages are not now available to be produced and will use every technology available to determine whether the missing messages are recoverable from another source," Sessions said in a statement provided to Fox News.
The missing messages span the crucial period between the presidential transition in December 2016, and the launch of Robert Mueller's Russia probe in May 2017. Both Strzok and Page were briefly on special counsel Robert Mueller's team. Strzok also served on the investigation into Hillary Clinton's use of a private email server while Secretary of State.
The omission of text messages between December 2016 and May 2017, a critical gap encompassing the FBI's Russia investigation, is equally concerning.

— Trey Gowdy (@TGowdySC) January 23, 2018
The FBI said the lost text messages are a result of failure in its technical system.
READ MORE: Former Trump campaign manager sues Mueller, DOJ for overreach
If you like this story, share it with a friend!
You can share this story on social media: