1 injured in another Texas blast 'unrelated' to Austin serial bombing
Published time: 21 Mar, 2018 00:31
Edited time: 21 Mar, 2018 02:44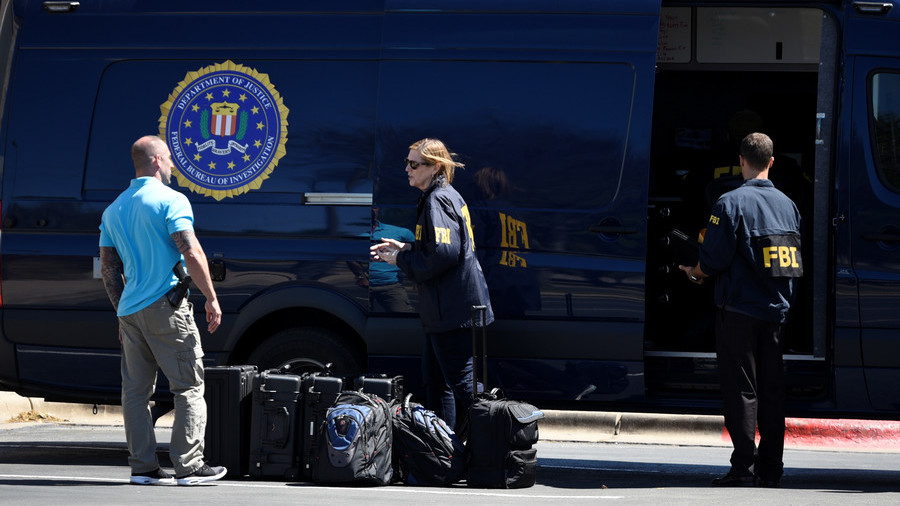 One person has been seriously injured by an "incendiary device" in Austin, Texas, on Tuesday evening. Police and the FBI are so far reluctant to link this incident to the series of "package bombings" that rocked Texas recently.
The incident occurred in the vicinity of a Goodwill store on Brodie Lane, according to Austin Fire Department. Police and the Bureau of Alcohol, Tobacco, Firearms and Explosives are on the scene.
While initial reports indicated that the explosion was caused by yet another mail blast, after examining the scene, the ATF announced that "it was not a package bomb," but rather an "incendiary device" which left one person injured.
"At this time, it does not appear to be related to the #packagebombmurders," the ATF said on Twitter. The Austin Police Department also noted that "items inside package was not a bomb, rather an incendiary device," and insisted that, so far, there was "no reason to believe this incident is related to previous package bombs."
A 30-year-old male victim was taken to St. David's hospital with "potentially serious" but not "life-threatening" injuries, Austin-Travis County Emergency Medical Service said, on Twitter.
Tuesday evening's incident is the sixth blast recorded in Texas, in a string of bombings that have killed two people and injured five others since March 2. Federal, state and local authorities continue their manhunt for a serial bomber, or bombers, acting on a motive that remains unclear.
Earlier on Tuesday a female FedEx worker in Schertz, near San Antonio, was injured when a parcel exploded at roughly 12:30 am local time. In addition, a second package, found at a FedEx facility near Austin's international airport, was being examined by authorities, the FBI's San Antonio office confirmed.
READ MORE: Mail bomb explosion: 1 FedEx employee injured by Austin-bound package
"FBI, @Austin_Police and @ATFHou confirmed packages located at two separate FedEx facilities in the Austin/San Antonio area today are connected to the four previous package explosions that occurred between March 2 and March 18 in Austin, Texas. #PackageBombMurders," the bureau tweeted on Tuesday afternoon.
Following the FedEx incidents, the cargo shipping company "confirmed that the individual responsible [for Tuesday's package bomb] also shipped a second package that has now been secured and turned over to law enforcement." Congressman Michael McCaul, representing the 10th District of Texas, told the Associated Press that authorities have managed to obtain surveillance videos which "could possibly" reveal the identity of the suspect implicated in the FedEx explosion near San Antonio.
With the manhunt in full swing, FedEx has promised to scan all packages prior to delivery. The new security measures, which will affect transit delivery time by a day or two, will also include X-raying entire truckloads of parcels at its sorting facility outside Austin, a FedEx manager told Reuters.
READ MORE: What we know about Austin serial bombings so far
"FedEx in conjunction with the authorities are field X-raying all the packages one at a time," the employee said. "From then on, we will be doing bulk X-rays of entire trailers."
Think your friends would be interested? Share this story!