What we know about Austin serial bombings so far
Published time: 20 Mar, 2018 01:53
Edited time: 20 Mar, 2018 07:12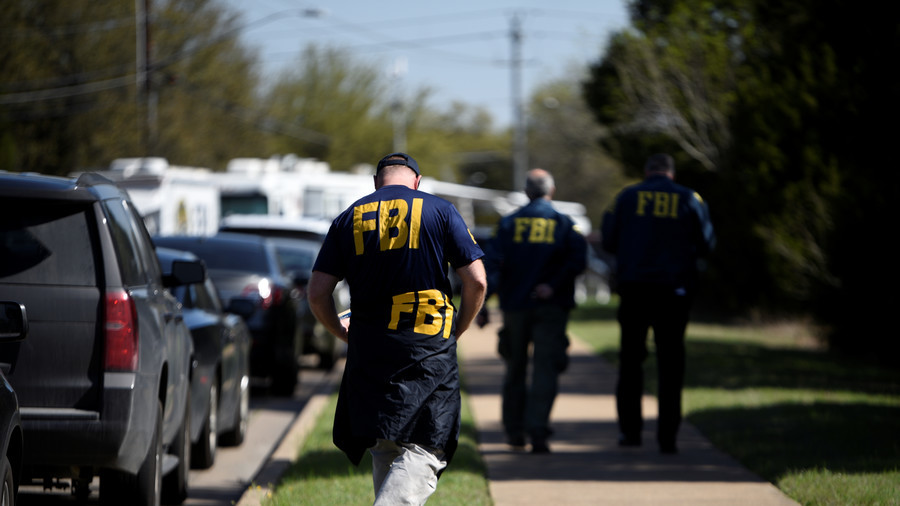 Four explosions have rocked Austin, Texas, in the past three weeks, killing two people and leaving four others critically injured. Here's what we currently know about the spate of bombings that is spreading terror in the city.
The victims
The first attack that killed 39-year-old Anthony House happened on March 2. Two further bombings occurred on March 12. The first of these took place just before noon, after a package was left on the doorstep of a house. Seventeen-year-old Draylen Mason was killed and a woman in her 40s was seriously injured. Several hours later, a second explosion left an elderly woman, Esperanza Herrera, with life-threatening injuries.
The latest explosion on Sunday seriously wounded two men, aged 22 and 23, who were walking by the roadside when they accidentally triggered the bomb.
Police hunting for 'serial bomber'
The Austin Police Department believes the series of bombings are all connected. "We are clearly dealing with what we expect to be a serial bomber at this point, based on the similarities between what is now the fourth device," interim police chief Brian Manley told reporters on Monday.
However, the bombs have not been consistently similar. The first three bombings were in packages left on doorsteps, but the device that exploded on Dawn Song Drive in Travis County on Sunday was left by the roadside.
It was also more sophisticated than the previous bombs. Police believe that it may have been triggered by a tripwire and showed "a different level of skill above what we were already concerned that this suspect or suspects may possess," Manley said.
Not classified as 'terrorism' or 'hate' yet
Initially, many commentators suggested that the bombings could be racially motivated because the first three victims were all African-American or Latino. Additionally, the two men who have died were both from prominent African-American families in Austin and their families reportedly know each other.
By the time Ted Kaczynski had sent the number of bombs that have now gone off in African-American homes in Austin, the national FBI-USPS UNIBOM task force had already been created.

— matt blaze (@mattblaze) March 19, 2018
A 4th bomb just went off in Austin — this story is getting NO COVERAGE.

March 2

March 12

March 12

March 18

The targets appear to be prominent black families.

— Kaivan Shroff (@KaivanShroff) March 19, 2018
Authorities in Austin TX still have no suspect in the terrorist bombing attacks that are targeting prominent Black families.The bomb that injured the hispanic woman was intended for a Black neighbor that lived 2 doors down. These attacks are specifically aimed at Blacks citizens

— Tariq Nasheed (@tariqnasheed) March 17, 2018
However, the latest victims were both white men and the bomb went off in a predominantly white neighborhood in southwest Austin, which may suggest that the attacks are random.
"We were not willing to classify this as terrorism, as hate, because we just don't know enough. And what we have seen now is a significant change from what appeared to be three very targeted attacks to what was last night a target that would have hit a random victim that happened to walk by," Manley said on Monday.
Suspect is an 'accomplished bombmaker'
The police have not yet identified a suspect, but they believe the bomber is likely to have a military or police background, given the technical skill required to make the devices.
"The device's success, despite significantly different design, further suggests that the bombmaker behind these attacks is an accomplished one, and has likely to have received some training, perhaps as a military or police explosive ordnance disposal technician," police said.
Austin police are offering a $100,000 reward for information leading to the arrest of the person or people responsible.
Think your friends would be interested? Share this story!