'Ka-Ching!' Spat with Trump drives presales of Comey's book to No. 1 on Amazon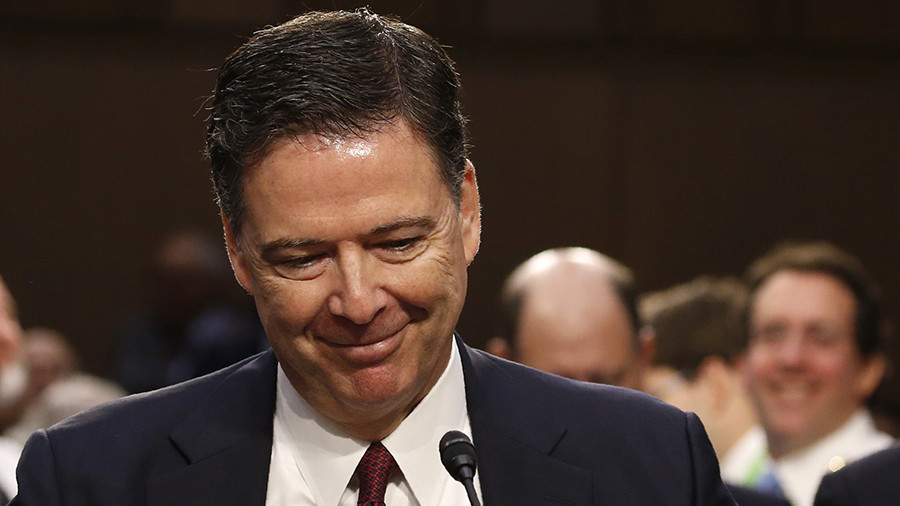 An upcoming memoir from former FBI Director James Comey became an instant hit overnight, reaching the number one spot on Amazon on Sunday. Comey touted the book on Twitter while trading verbal punches with his former boss.
The book, which is set to be released on April 17, titled 'A Higher Loyalty: Truth, Lies and Leadership,' took Amazon by storm over the weekend, surging from number 15 on the bestseller list on Saturday to number one on Sunday morning. The meteoric rise in interest of the book, a month before it is set to become available to readers, was helped by a very public spat unfolding between Comey and US President Donald Trump on Twitter.
Even before his firing in May, Comey became a target of Trump's continuous attacks over his supposedly lackluster approach to the handling of the investigation into Hillary Clinton's use of a private email server during her tenure at the State Department. The row was exacerbated when Comey leaked what he claims is a detailed record of his conversations with the President to the media, prompting the appointing of FBI special counsel Robert Mueller to investigate Trump's alleged obstruction of justice and ties to Russia.
In his memos, Comey alleged that Trump asked him to drop the investigation into former national security adviser Michael Flynn, a claim that Trump has categorically denied, dismissing all the allegations as "lies." The new episode in the war of words between Comey and Trump came on Saturday, triggered by the dismissal of Comey's former deputy Andrew McCabe, who Trump has since branded as Comey's "choirboy."
"Mr. President, the American people will hear my story very soon. And they can judge for themselves who is honorable and who is not," Comey said on Twitter in response. Trump, apparently unfazed by the warning, kept on digging at the former FBI chief, accusing him of lying under oath on Sunday.
Comey is not the first to cash in with an 'explosive' tell-all book featuring the president as the lead character. It is set to follow the example of 'Fire and Fury: Inside the Trump White House,' written by Michael Wolff, which also soared to the number one spot on Amazon on January 5.
Decried by White House Press Secretary Sarah Huckabee Sanders as "trashy tabloid fiction," the bombshell book casts Trump as "no more than semi-literate," moody and generally incapable of running the country.
Hillary Clinton's book, 'What happened,' which purported to explain her stunning defeat in the 2016 presidential elections, became the best selling hardcover non-fiction book since 2012 when released in September, selling some 300,000 copies in the first week.
You can share this story on social media: