White House staffer left encrypted email passwords at bus stop – report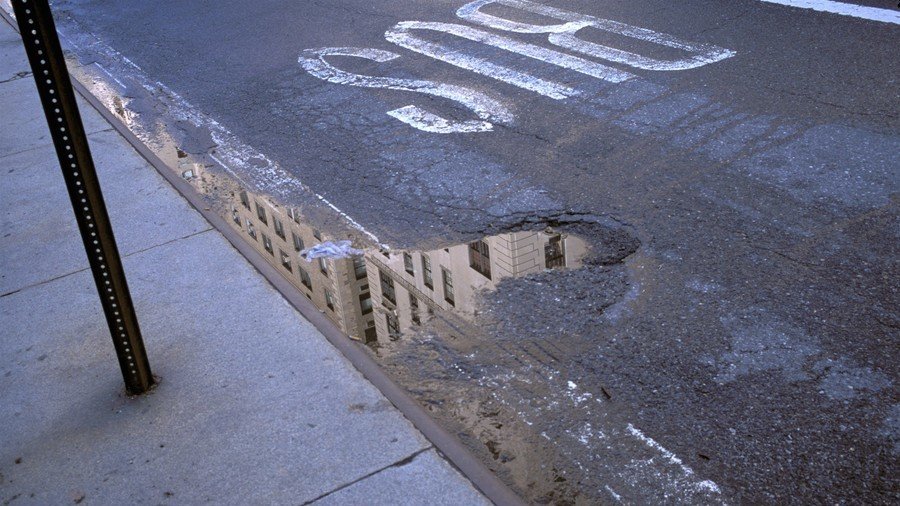 A White House employee carelessly left his encrypted email password at a bus stop, according to a report. A picture of the bootprint-smeared note was posted online.
White House staffer Ryan McAvoy left his ProtonMail account and passwords at a bus stop near his office, news outlet The Intercept reported Saturday. A source noticed the information written on a piece of White House stationery and handed it in.
The Intercept says it has confirmed the document's authenticity and requested a statement from McAvoy. However, no response has been given yet.
ProtonMail is an end-to-end encrypted email service developed at the European Council for Nuclear Research (CERN) based in Geneva, Switzerland. While it boasts"zero access architecture", meaning that no one can access personal data without proper decryption keys, the technology cannot prevent circumstances like this from compromising it.
House Democrats hunting for evidence of collusion between US President Donald Trump's 2016 campaign and Russia have recently released a memo demanding a subpoena to get information of downloads and use of encrypted messaging apps by Trump associates. Their suggestions include "SMS, iMessage, Whatsapp, Facebook Messenger, Signal, Slack, Instagram, and Snapchat". ProtonMail is off the list for now, but it may be added after McAvoy's mishap, The Intercept suggests.
The memo was released days after the Republican-led House Intelligence Committee concluded on Monday that it found no definitive evidence that Trump's campaign colluded with Russia during the 2016 election cycle. Democrats on the committee immediately rose up in protest.
You can share this story on social media: