High-ranking State Dept. official sacked after saying Tillerson was fired in a tweet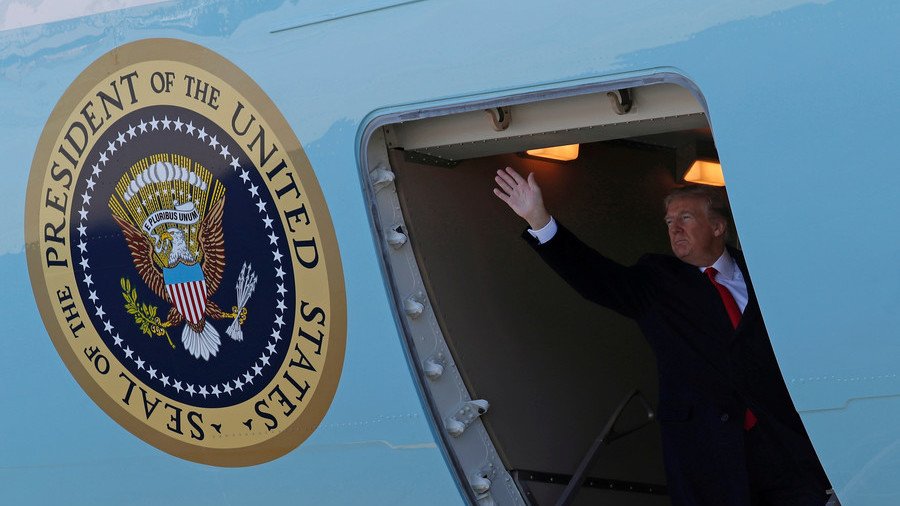 State Department Under Secretary Steve Goldstein was fired after he said his boss, US Secretary of State Rex Tillerson, was surprised by President Donald Trump's decision to oust him. He will be replaced by Heather Nauert.
Goldstein, who took the job on December 4, was fired on Tuesday, shortly after he issued a statement suggesting that former Secretary of State Rex Tillerson was in the dark about his departure and learned the news not from the president himself, but from his tweets.
"The Secretary had every intention of remaining because of the tangible progress made on critical national security issues," Goldstein, the fourth highest-ranking official at the State Department and Tillerson's top aide, said in a statement.
He claimed that Tillerson "did not speak to the President this morning and is unaware of the reason."
In a few hours, Goldstein followed his boss into retirement.
Prior to his firing, Goldstein told CNN that Tillerson learned of his termination through one of Trump's tweets, which was shown to him by an aide. Trump later told reporters he didn't discuss the impending ousting with Tillerson "very much," but indicated that the decision did not come out of the blue either, saying the two had "talked about this for a long time."
It is unclear what exactly set Trump off. While speaking about his motives, he referred to long-standing disagreements over the Iran nuclear deal, of which Tillerson was a proponent.
Exactly when the final decision was made is also up for speculation. AP reported, citing White House officials, that White House Chief of Staff John Kelly phoned Tillerson on Friday to tell him that Trump wanted him to go. Tillerson reportedly wanted to discuss it with the President in person, and cut his Africa trip short for that reason.
According to another account of the events, Kelly was not so clear about the president's intentions when he spoke to Tillerson. The New York Times reported, citing a senior State Department official, that Kelly merely told Tillerson that he "may get a tweet" and advised him to wrap up his Africa tour.
As the chain of events unfolded, another two State Department officials, Tillerson's chief of staff, Margaret Peterlin, and Deputy Chief of Staff Christine Ciccone both filed resignation letters, CNN reported, citing senior State Department officials. Confirming the reports that Tillerson and his staff were surprised by the sudden government reshuffle, it cited a Tillerson aide who said that "everyone is totally shocked."
In his farewell remarks, Tillerson did not mention the reason for his departure, only stating that he received a call from the president "a little after noontime from Air Force One," which was several hours after the tweet was posted.
Goldstein is being replaced by State Department spokesperson and former Fox News host Heather Nauert.
Nauert has fully embraced Washington's anti-Russian narrative, courting controversy for snubbing Russian journalists during a press briefing earlier this month and unleashing a massive anti-Russian campaign on Twitter, blaming Moscow for Syria's east Ghouta standoff, praising Oscar-winning "Icarus" for shedding light on the alleged state-sponsored doping system in Russia and commending Ukraine for taking a stand against Russian energy giant Gazprom in defiance of its contract obligations.
While the timeline surrounding Tillerson's ousting is still disputed, some commentators linked it to the statement he made on Monday, regarding a case of former double agent Sergey Skripal, poisoned by what the UK claims is a military-grade nerve gas that originated from Russia. Tillerson said that he has "full confidence" in the UK government's assessment that Russia is "likely" behind the attack.
Attempts to link Tillerson's fall from grace to his criticism of Moscow, however, are inherently flawed, since his replacement, former CIA Director Mike Pompeo, is known to be particularly hard on Russia. Appointed as the CIA chief in November 2016, Pompeo has repeatedly called Russia a major threat to the US' interests.
You can share this story on social media: