Pompeo & Haspel: 'Hardliners that will do as Trump says'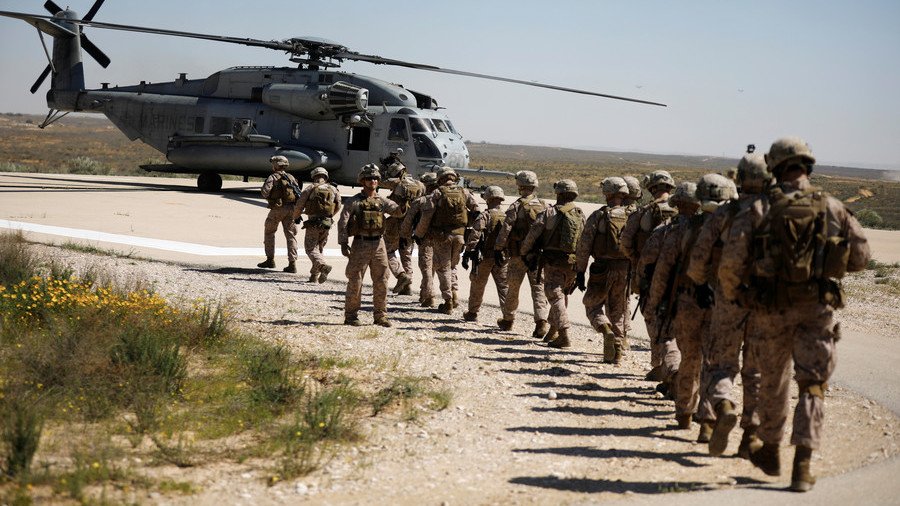 The newly appointed US Secretary of State and CIA Chief are hardliners who will obediently follow President Donald Trump's course for an even more confrontational foreign policy, former CIA officials told RT.
The appointment of Mike Pompeo as the US Secretary of State and "hardliner" Gina Haspel, who was picked to be his replacement as the head of the CIA, "confirms that the administration is moving to the right; to a more confrontational and a more aggressive foreign policy," Philip Giraldi, a former CIA intelligence officer, told RT.
"I think this is something Donald Trump is more comfortable with, although he doesn't really understand it," he said. "With Pompeo as Secretary of State, we can see an even harder line against countries like Iran. We'll see more confrontation, probably, with the Syrian government as also with the Russians in terms of their role Syria. And I suspect if this talks between the US and North Korea take place in May – we'll see a much harder American line preceding the talks."
Giraldi also confirmed reports of Pompeo's "very close relationship" with Trump, saying: "I've heard from my own CIA contacts that Pompeo is at the White House every day, speaking to the President and briefing him, which is very-very unusual. CIA director normally doesn't to that – it's one of his staff that briefs the President."
When announcing the new appointment, Trump said that he had "chemistry" with Pompeo, whom he praised for his "tremendous energy" and "tremendous intellect."
He thanked the outgoing Secretary of State Rex Tillerson for his "commitment and his service," but stressed that they "disagreed on things."
He specifically mentioned the Iranian deal, which offered Tehran sanctions relief in exchange for putting a hold on its military nuclear program, as one of the major points of disagreement. The president called the 2015 international accord, singled under the Obama administration, "the worst deal ever" and called for it to be terminated or amended. Tillerson, however, was inclined to stick to the agreement.
Another former CIA officer, Ray McGovern, told RT that it is currently "very hard" to speculate on the influence Pompeo's assignment might have on the US foreign policy, adding that "it all depends on what Trump wants."
READ MORE: Different mindset with Tillerson, good chemistry with Pompeo - Trump
"Pompeo will be a creature of Trump and so he will be doing what Trump tells him to do. [The sacked Secretary of State Rex] Tillerson [had] a measure of more stature, independence, but Tillerson himself was a weak read and 'destroyed the State Department' due to having 'little or no experience in foreign policy,'" McGovern said.
"It was about time to appoint Pompeo, who can, at least, have a pretense to know some foreign policy and intelligence," he said. "He set on the House Intelligence Committee for a while."
As for Haspel, who could become the first-ever female CIA chief if confirmed, McGovern called her: "a perfect reason if people want to impeach Trump" because she was "in charge of the 'black site' in Thailand, which not only waterboarded and otherwise tortured people, but she destroyed the evidence" of illegal interrogation techniques at the secret US prison.
READ MORE: Media corrects Haspel's alleged torture record (but it's still full of torture)
According to CIA colleagues and congressional officials, in the early 2000s Haspel was in charge of one of the first CIA facilities – later called 'black sites' – a prison in Thailand code-named 'Cat's Eye.' It has been claimed that Al-Qaeda suspects were tortured at the facility, where waterboarding was particularly used.
You can share this story on social media: