'US-Russia relations may get a lot worse with Pompeo as Secretary of State'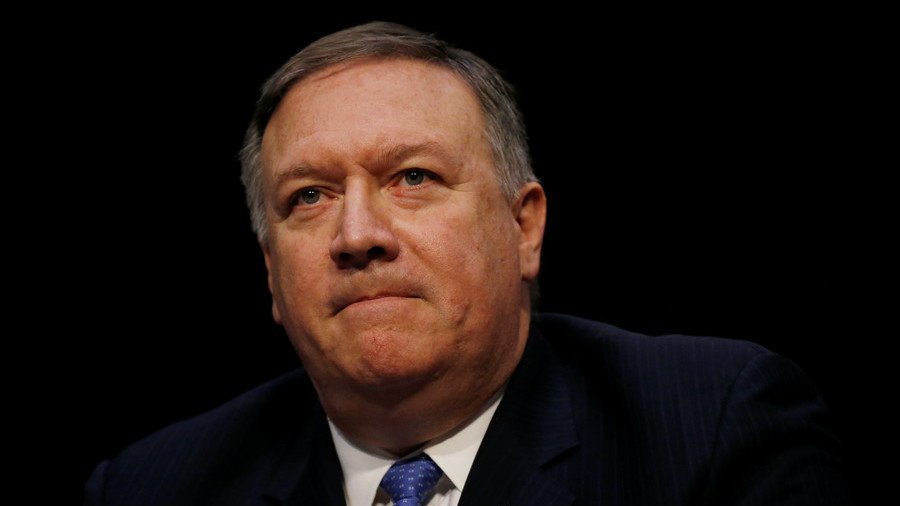 Being more competent than Rex Tillerson, newly appointed Secretary of State Mike Pompeo is likely to be much better at executing Washington's anti-Russian policies, according to former diplomat Jim Jatras.
The firing of Tillerson, which was announced by Donald Trump on Tuesday, came as no surprise because "it was clear to everybody that he really never had control of the State Department and was really out of his depth," Jatras said.
CIA Director Pompeo has been handed the reigns due to the fact that Trump "seems to have built a very strong personal relationship" with him, the ex-diplomat explained. "He just preferred to have him on the job as somebody whom he trusted more… Remember, he didn't even know Tillerson very well before he appointed him to the State Department, and it seems that now he wants somebody that he personally trusts there."
Pompeo's assignment is likely to lead to further deterioration of the already poor relations between Moscow and Washington, Jatras warned. "Tillerson, at least, had the virtue of not being particularly competent," he said. "I think Pompeo will be more effective in that way… So Russian-US relations will continue to get worse and, probably, a lot worse."
"Judging by the media leaks, Trump was dissatisfied with Tillerson being not tough enough in his statements, while Tillerson, on his part, never made a secret of the fact that he considered some of President Trump's comments undiplomatic," said Vladimir Batyuk of the Institute for the US and Canadian Studies.
Trump called Tillerson "a good man," but pointed out that they had disagreed on a number of issues, including the Iran nuclear deal. According to Jatras, the "major policy disagreement between them" was that Tillerson "was strongly in favor of keeping the Iranian nuclear deal – and it seems more and more [likely] that Trump is inclined not to do it."
The reshuffle at the State Department was a "purely internal conflict in the US administration," Batyuk said. However, it "underlines the overall difficult situation, in which the diplomatic branch finds itself under the current US president," the analyst said, noting that the State Department is still understaffed in some key positions, which prevents it from effectively executing the US foreign policy.
READ MORE: Trump fires Sec of State Tillerson, replaces him with CIA chief Pompeo
"A man from the outside," Pompeo was given the job because "it would've been quite problematic for the president to assign a career US diplomat as Tillerson's successor, as 95 percent of the establishment in Washington hates and despises Trump, with this figure being even higher in the State Department," Batyuk said.
You can share this story on social media: