Hyperloop 2.0? Musk tweaks plans for underground transport network (VIDEO)
Published time: 10 Mar, 2018 16:44
Edited time: 27 Mar, 2018 11:36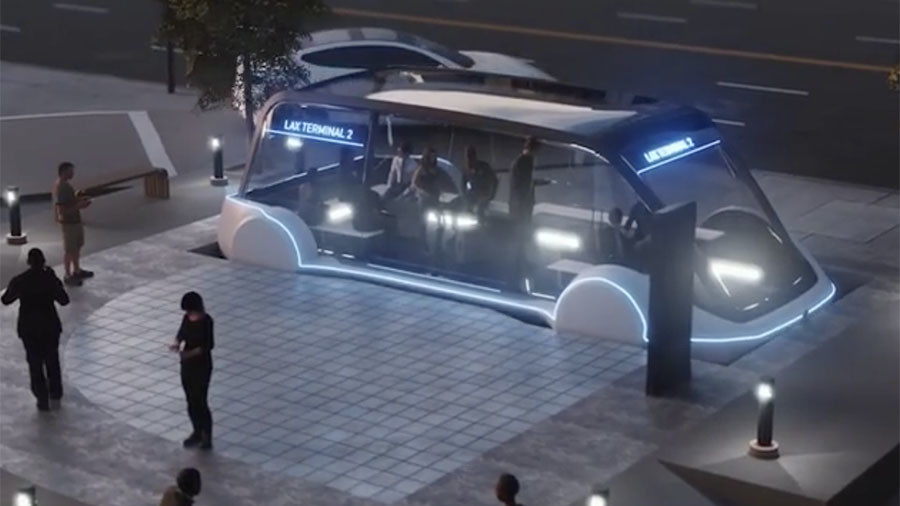 While South African wunderkind Elon Musk is busy trying to find humanity a new home among the stars, he hasn't forgotten about his home planet. This time he's trying to fix the world's traffic problems by going underground.
In a series of tweets Friday, Musk outlined an updated version of his underground hyperloop plan by the Boring Company. It is so named not because its plans will send you to sleep, but rather because it bores holes and tunnels into the earth.
Musk certainly talks the talk and not without reason. The inventor has delivered on his previous promise of launching rockets into space and safely landing them back on earth, cutting the cost of such endeavors drastically.
READ MORE: SpaceX posts stunning footage of Falcon Heavy on Florida launchpad
Initially, the Boring Co's plans involved sending personal vehicles underground on various parking space-shaped lifts. Like the one below.
Musk and his army of boffins have readjusted the Boring Co's plans, however, prioritizing pedestrians and cyclists instead. Now, people will be sent on an "urban loop system" which would have "1000s of small stations the size of a single parking space that take you very close to your destination & blend seamlessly into the fabric of a city, rather than a small number of big stations like a subway."
Musk stressed that the company will still transport cars but "only after all personalized mass transit needs are met. It's a matter of courtesy & fairness. If someone can't afford a car, they should go first."
Like this story? Share it with a friend!