'Weapon of mass suppression': Russiagate now used to target any dissent in US – Max Blumenthal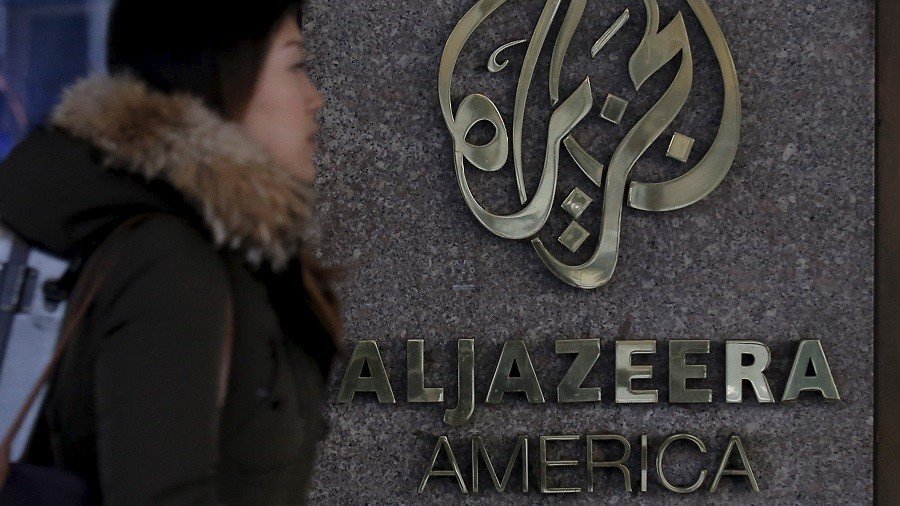 Calls from US lawmakers to designate "anti-American" Al Jazeera as a foreign agent shows how Russiagate's real aim is to suppress any viewpoint that challenges the mainstream narrative, journalist Max Blumenthal has warned.
Hysteria about Russia's alleged ability to manipulate social media, news cycles and even $2-billion presidential elections serves as a "general weapon of mass suppression" which "enables a war on alternative media and narratives outside of the establishment, particularly on social media," Blumenthal said in an interview with the Real News Network.
READ MORE: Congressmen call for 'foreign agent' tag for Al Jazeera as it 'digs into pro-Israel lobby'
Asked about recent calls by members of Congress for Al Jazeera to register as a foreign agent for its "anti-American" and "anti-Semitic" programming, Blumenthal pointed out that Russiagate has created a climate of politicized paranoia in which it is now acceptable to stigmatize and even silence voices that challenge the establishment line.
"That was the whole point of Russiagate," Blumenthal said.
Marvelling at the mainstream media's near-unanimous praise for shady projects such as PropOrNot and Hamilton 68, Blumenthal said that 2017 saw the reintroduction of the blacklist, in which self-appointed Russian disinformation 'watchdogs' have already identified dozens of alternative media outlets as "Kremlin disinformation vehicles" without providing evidence or even criteria for making such claims.
Ultimately, Russiagate is about silencing inconvenient viewpoints – regardless of whether they have anything to do with Russia, Blumenthal argued.
"There is an attempt at suppressing everything that's outside the establishment narrative," Blumenthal said.
"These are just the open platforms that the establishment, whether it's the Jeb Bush establishment or the Hillary Clinton and Barack Obama establishment, seek to destroy because it did so much damage to them in 2016, and they can't allow that to happen again," he said, noting that RT and Al Jazeera are among the few large media organizations which allow him to speak critically about Israel and its treatment of the Palestinians.
"That's why they're putting pressure on Silicon Valley. That's why the blacklist has come back. And that's how Russiagate connects to Palestine because anyone in Palestine Solidarity depends on alternative media for oxygen," Blumenthal added.
NEW: Senators & members of Congress sending bipartisan letter to Attorney General Jeff Sessions calling for an investigation into whether Al Jazeera should register as a foreign agent under FARA pic.twitter.com/uwLKcbDGjj

— Anna Massoglia (@annalecta) March 6, 2018
On Wednesday, a group of congressmen called for Al Jazeera to be designated a "foreign agent" for its "anti-American and anti-Semitic broadcasts." The bipartisan letter, addressed to Attorney General Jeff Sessions, coincided with an announcement that the Qatar-funded broadcaster was releasing a film on Israeli lobbying in the US.
Some 400 entities and individuals are currently registered as "foreign agents" under the 1938 Foreign Agents Registration Act (FARA). Until recently, this list contained only a handful of foreign media outlets operating in the US. Threatened with asset freezes and arrests, a company servicing RT America was forced to register under the law in November.
Think your friends would be interested? Share this story!
You can share this story on social media: