'String of brain-dead slogans' – Social media reactions to RT's foreign agent registration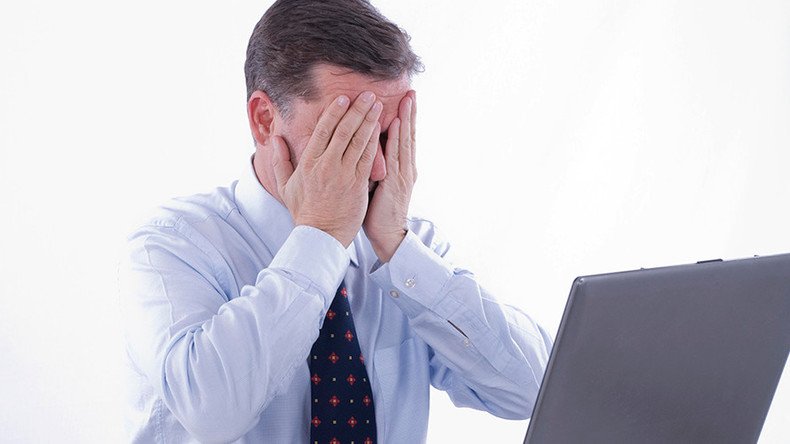 The US Department of Justice's demand that RT America register as a foreign agent or face arrests and confiscation of property has been met by silence from US advocates of press freedom. A lively debate arose on Twitter, however.
On Thursday, RT America announced it will comply with the DOJ demand to register under the Foreign Agents Registration Act (FARA), but will continue to challenge it in court. The Committee to Protect Journalists stayed completely silent on the subject.
Comedian and former 'Daily Show' producer Jena Friedman, however, took up the slack and accused RT of attempting to "destroy" America's "liberal democracy." She also called comedians for RT America's popular comedy-news show 'Redacted Tonight' "useful idiots."
Friedman also offered up a list of acceptable media outlets for US journalists:
Unfortunately for writers who would abide by Friedman's list, Teen Vogue is scaling back its operations - but not before its final print issue will be entrusted to guest editor Hillary Clinton, who called the magazine "a celebration of resistance and resilience."
Journalist Rania Khalek asked why the Washington Post - which is owned by billionaire Amazon founder Jeff Bezos - is acceptable, saying the outlet "regularly lies the public into war."
Journalist Adam Johnson called Friedman's comments "a string of brain dead slogans."
Abby Martin, former RT America journalist who now hosts 'The Empire Files' on Telesur English, accused Friedman of "resurrecting McCarthyism."
Friedman went on to accuse critics of having been "radicalized" or being "paid trolls."
Author Max Blumenthal pointed out that free speech advocates and human rights groups were conspicuously silent over the FARA announcement.
The American Civil Liberties Union may have had other priorities, though.
Author Jeffrey Kaye called the FARA announcement a "direct attack on 1st amendment."
User @crypticvalentin wondered if the American Israel Public Affairs Committee (AIPAC) should also be required to register. AIPAC was set up after the Kennedy administration requested the American Zionist Council to register under FARA in 1962.
That sentiment was shared by Baltimore-based activist Delo Taylor.
Journalist Ben Norton called the announcement a "blatant attack on the freedom of the press in the US" and "a dangerous precedent."
Left I on the News, a California-based blog, called the announcement a "completely outrageous attempt to suppress media with a different point of view."
University of South Carolina professor David Crockett called the FARA order "transparent nonsense."
Comedian and writer Katie Halper tweeted a famous movie scene poking fun at the muted reactions from free speech advocates to the FARA announcement.
Adopted in 1938 to counter pro-Nazi agitation on US soil, FARA exists so that "the people of the United States are informed of the source of information (propaganda) and the identity of persons attempting to influence US public opinion, policy, and laws."
There are 401 entities in the active FARA register including tourist boards and lobbyists. Media outlets have traditionally been exempt from the legislation.
You can share this story on social media: