DARPA aims to stop 'biological time' to save wounded soldiers
Published time: 7 Mar, 2018 22:10
Edited time: 8 Mar, 2018 09:29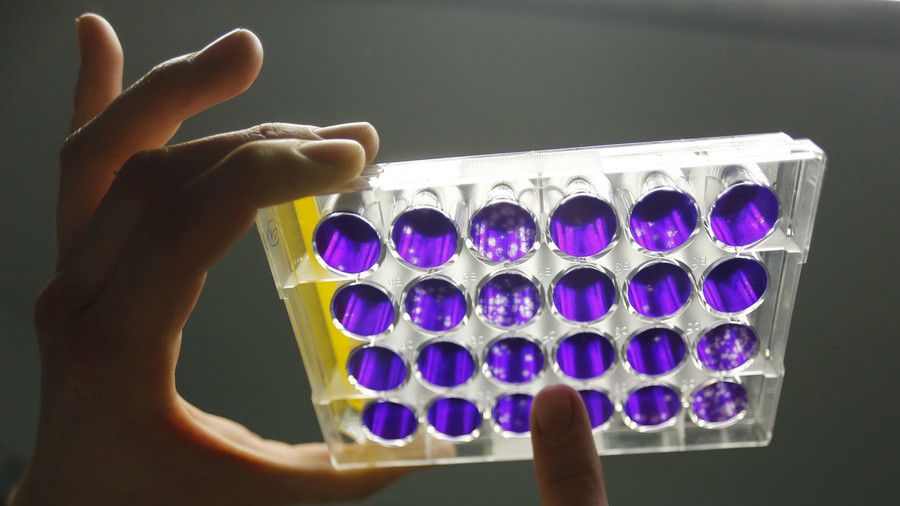 The Pentagon is looking for ways to stop biological clocks ticking, for when medical help is too far away from a wounded or infected person. The Biostasis program aims at reducing deaths following injuries on the battlefield.
The program, developed by the Defense Advanced Research Projects Agency (DARPA), will look at possibilities of slowing the biochemical reactions inside cells so as to extend the so-called 'golden hour', or the window of time between injury and first medical treatment which can determine whether a person lives or dies.
It is hoped that the Biostasis program will reveal how to prolong the golden hour "by going after time itself", according to a DARPA press release.
"Our goal with Biostasis is to control those molecular machines and get them to all slow their roll at about the same rate so that we can slow down the entire system gracefully" said Tristan McClure-Begley, the Biostasis program manager.
It will look at ways to alter how the human body manages time in order to improve wounded soldiers' chances of survival. Its technology will "slow life to save life", according to the statement.
DARPA is fixing its sights on proteins, which do most of the work in cells. Many creatures use proteins to adapt to tough conditions. Tardigrades, for example, which are microscopic creatures, use proteins to survive freezing, dehydration and radiation.
So the technology's starting point is nature, according to McClure-Begley. The statement notes that wood frogs "can survive being frozen completely solid for days on end." Biostasis hopes to apply these common biochemical concepts to human body cells.
It is expected that the concepts will be useful in the civilian realm too. Technologies developed through the Biostasis program could be applied to extend the shelf life of blood products or biological reagents and drugs, the statement claims.
While it is still early days for Biostasis, by the end of the five-year program DARPA says it hopes to have made tangible progress in preventing death following injury or infection on the battlefield.
33 U.S. troops were killed in war zones in 2017, according to a Buzzfeed review of Pentagon documents. There were over 4000 US soldiers killed in Iraq since 2003 according to the Department of Defense figures in 2016.
Think your friends would be interested? Share this story!