US Army fails to provide medical care to experiment subject soldiers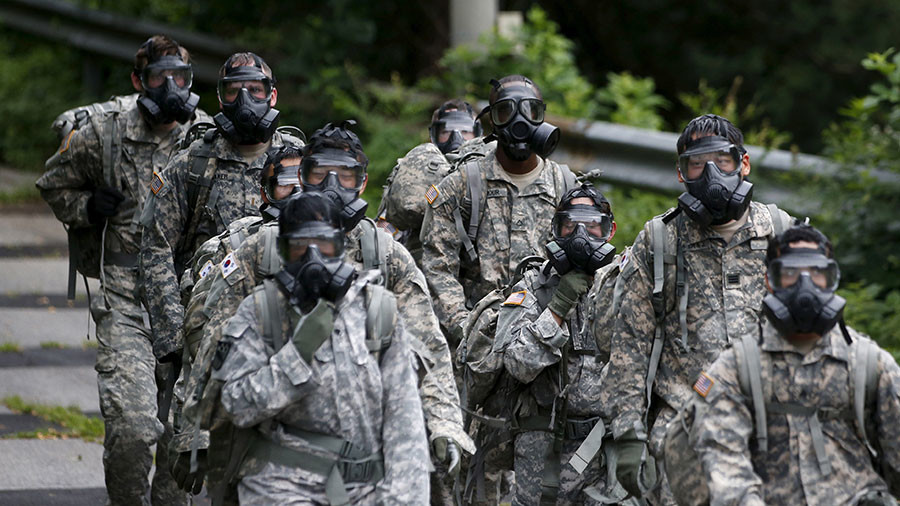 Veterans' rights groups are claiming the US Army is withholding crucial information about chemical and biological agents veterans were exposed to in experimentation.
"The Army still has not provided notice to test subject veterans regarding the specific chemical and biological tests to which they were subjected — and their possible health effects," attorney Ben Patterson of the law firm Morrison and Foerster told NPR.
The military conducted these experiments because it wanted to learn how to induce "fear, panic, hysteria and hallucinations" in enemy soldiers, an Army scientist told NPR.
At least 70,000 troops were used in the experiments, a 2015 NPR report found.
Four years after a court ordered the army to disclose pertinent information, the army is dragging its feet "in an apparent attempt to discourage and prevent veterans from applying to the program and receiving the medical care to which they are entitled under the Army's own regulation," Patterson said.
The army pledged to pay for medical care after thousands of former soldiers won a class action suit against the military over being used in chemical and biological experiments between 1942 and 1975.
The 2009 lawsuit was filed by the Vietnam Veterans of America and other plaintiffs who wanted to know which chemical agents they had been exposed to and what health risks are associated with them.
Still, the Army is not meeting its legal requirements. The Army has not issued broad notifications as per the court ruling, and is still not answering queries about which chemical agents veterans were exposed.
The Army's requirements for coverage include filling out Department of Defense Form 214 or War Department discharge form, having served as a "research subject" including a US army chemical or biological substance testing program, and having a diagnosed medical condition believed to be a direct result in the experimentation program.
At least 4,000 American troops were exposed to mustard gas during World War II. It wasn't until the 1990s that the Defense Department declassified those experiments.
Mustard gas causes "blistering of the skin and mucous membranes on contact,"according to the US Centers for Disease Control and Prevention, and "may increase a person's risk for lung and respiratory cancer."
A 2015 PBS investigation found that minorities including African-Americans, Japanese-Americans and Puerto Ricans were singled out for experimentation.