NRA's Loesch gives sinister warning to 'lying media' and 'Hollywood phonies'… and gets roasted
Published time: 5 Mar, 2018 17:28
Edited time: 6 Mar, 2018 09:24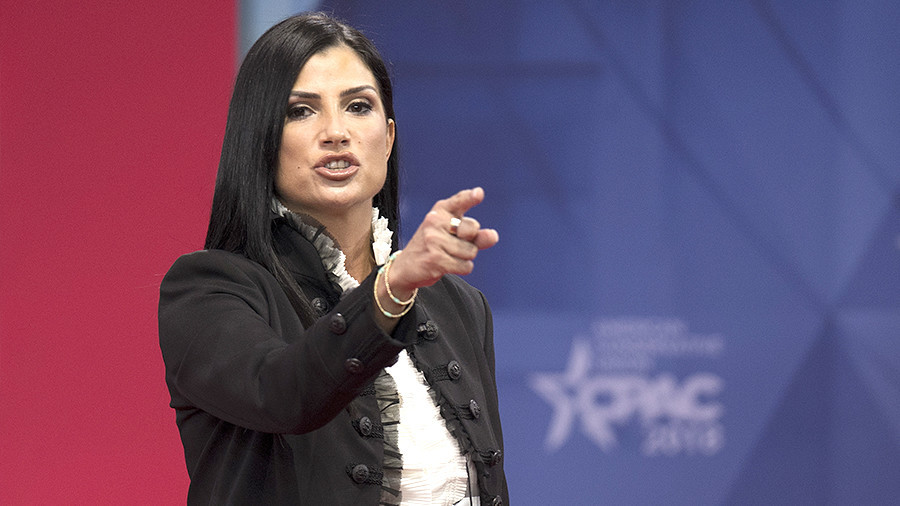 Ahead of the Oscars, the National Rifle Association released its own dramatic video with poster girl Dana Loesch giving an ominous message to journalists, Hollywood stars and others, warning "your time is running out."  
"To every lying member of the media, to every Hollywood phony, to the role model athletes who use their free speech to alter and undermine what our flag represents," the NRA spokeswoman said, adding: "Your time is running out. The clock starts now."
Talk-show host and conservative pundit Loesch has come into the limelight in recent weeks, becoming the face of the gun rights organization following the mass school shooting in Florida. She fielded criticism and questions from grieving audience members at the televised CNN town hall meeting in Parkland in February. CNN, the Washington Post and the New York Times got a special mentioning in Loesch's speech as outlets with "bias and propaganda."
For those who wondered what happens when the time runs out:
Loesch and the NRA got their share of roasting from netizens for this video, ranging from mocking to serious comments.
Never one to turn the other cheek, Loesch fought back against her Twitter detractors.
The video was posted on Twitter by NRATV, a media wing of the NRA, which describes itself as "America's Most Patriotic Team On A Mission To Take Back The Truth." The NRA has 5 million members across the US.
The clip also comes amid fierce debate on gun laws following the mass shooting in Parkland, Florida. Nikolas Cruz, 19, entered Marjory Stoneman Douglas High School two weeks ago and gunned down 17 students with an AR-15 rifle. Several major retailers including Walmart and Dick's have announced plans to raise the minimum age of gun purchases to 21 years.
A broad movement of high school students led by Parkland survivor student Emma Gonzalez have also ratcheted up the pressure on the NRA and are planning a demonstration in March calling for tighter gun laws. The students' campaign is putting financial pressure on the NRA, with a number of companies severing their ties with the gun rights lobby.
Like this story? Share it with a friend!