#StopNRAmazon: Gun control activists target Bezos platform for streaming NRATV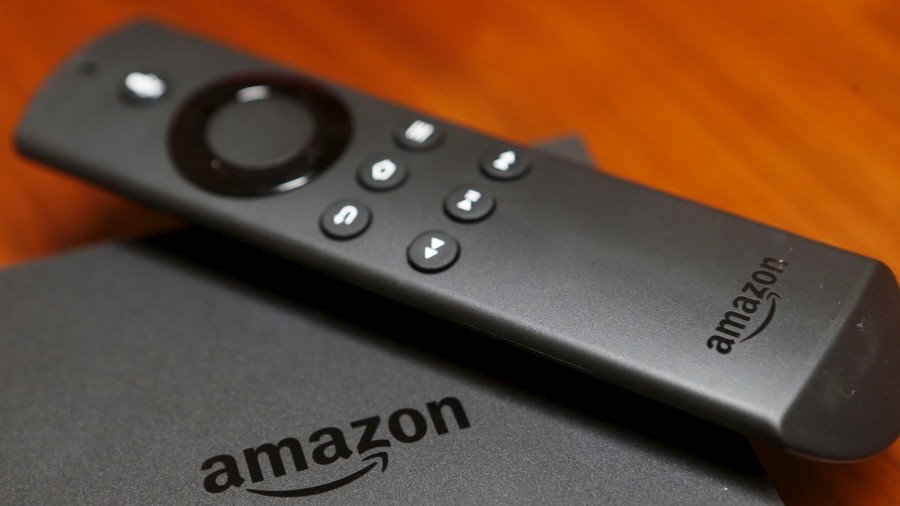 Twitter users are targeting Amazon Fire TV for continuing to stream NRATV following the Florida high school shooting. Users deployed the hashtag "#StopNRAmazon" to appeal to Amazon owner Jeff Bezos to stop carrying the channel.
NRATV promotes the National Rifle Association's message and often lambastes the mainstream media for their "anti-freedom" rhetoric. Describing it as "gun industry funded misinformation," some Amazon Prime subscribers shared screen captures of their cancelled memberships. Others claimed the NRA's "racism, bigotry, misogyny and violence" didn't belong on Amazon.
READ MORE: NRA leader LaPierre draws fire from liberals over call for armed guards in schools
Somehow Apple TV, Chromecast and Roku, which also stream NRATV, have managed to escape relatively unscathed in the 'crossfire'. This is possibly because the latter, at least, doesn't show any sign of backing down. A representative for Roku told Variety it is simply "an open platform for streaming and allow publishers to reach a TV audience," when asked about their association with the NRA's programming.
The NRA has invested more than $35.5 million into the channel in recent years, reports The New York Times. It's passionate about keeping its free program alive.
READ MORE: Blessed are gun-toting couples: Pennsylvania church to host AR-15 ceremony
NRATV has ditched its usual tactic, following a mass shooting, of staying quiet until the uproar dies down, according to the NYT. Instead, the channel has come out swinging against media outlets who have blamed the organization for its role in the Valentine's Day shooting, in the form of several videos condemning the reporting of the attack.
"The mainstream media love mass shootings. I'm going to say it again; the mainstream media love mass shootings...and you, the mainstream media just put out the casting call for the next mass shooter," said gun rights activist Colion Noir.
The NRA describes the free 24-hour streaming service as a "source for the world's most comprehensive video coverage of Second Amendment issues, events and culture." The channel now offers 22 original series since its launch in late 2016 and promises to keep viewers "apprised of the truth about firearms and the Second Amendment."
Think your friends would be interested? Share this story!
You can share this story on social media: