Fair media 'is dead' in America – House intel chair Nunes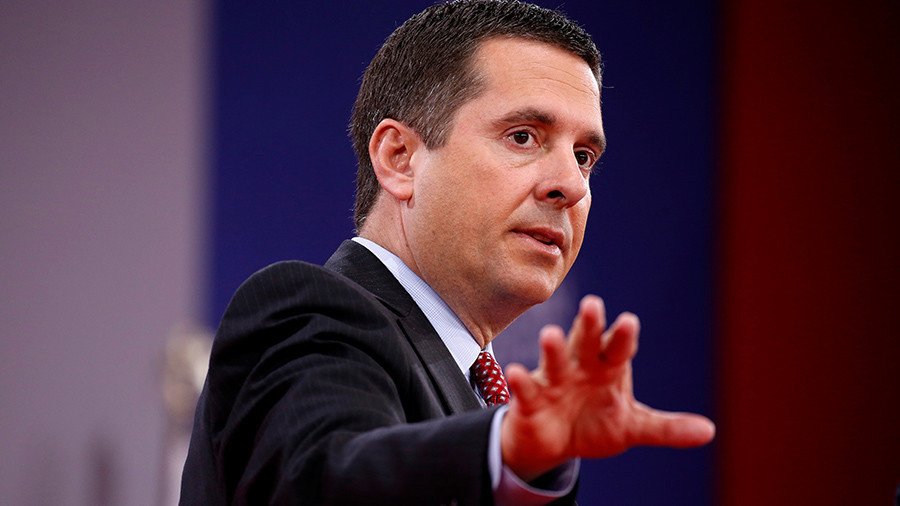 Chairman of the House Intel Committee Devin Nunes (R-California) believes fair media in the US "no longer exists" and that 90 percent of it is "far left" – even calling the media "part of the Democratic Party's network."
Nunes made the comments during a lengthy interview on the Fox News Channel Sunday show Life, Liberty & Levin with conservative host Mark Levin. "The media in this country is dead," he said. "It no longer exists and the American people need to understand this."
Nunes made the criticism when Levin asked him about the media's coverage of a controversial GOP memo written by Nunes and published last month. It contained accusations of bias against President Donald Trump within the FBI and raised doubts about the Democrats' favored narrative of "collusion" between Trump and Russia.
The memo focused on an FBI surveillance warrant obtained in 2016 to monitor Trump foreign policy advisor Carter Page. In the memo, Nunes claimed that the FBI relied on information contained in the hotly disputed 'Steele dossier' – a document paid for partly by Hillary Clinton's campaign – to obtain the warrant.
Nunes went on to say that the "liberal owners" of the media demand coverage sympathetic to the Democrats. He berated media organizations for being "totally reliant on getting clicks, and playing to their base and to their owners to support what their owners want."
In the past, Nunes said, newspapers like the Washington Post did "historic work" but that they "no longer do that" and instead focus on protecting one party over the other.
Host Levin agreed with Nunes' assertions, adding that in the age of Trump, the media was still working to "protect the Obama administration no matter what."
Nunes was the butt of comedian Stephen Colbert's jokes last week, when he traveled to Washington DC and handed out memos that read "Devin Nunes is a [redacted]" during a sketch on the Late Show.
The intel committee chairman was not amused by the sketch, however, calling Colbert and his jokes a "danger" to the country. "The left controls not only the universities in this country, but they also control Hollywood in this country, and the mainstream media, so conservatives in this country are under attack, and I think this is a great example of it," he said.
You can share this story on social media: