Comedian Colbert is 'danger to this country,' Nunes believes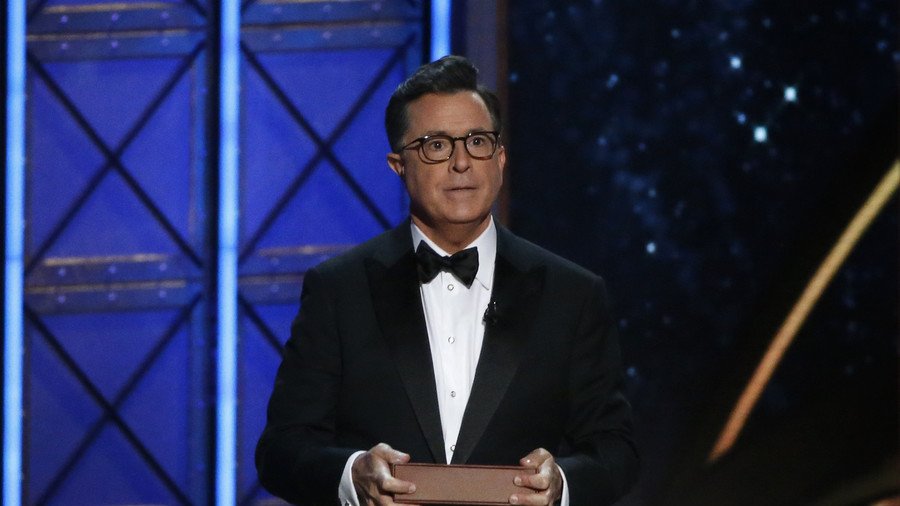 Comedian Stephen Colbert is no laughing matter, according to House Intelligence Committee head Devin Nunes, who said his jokes are a "danger." He accused Democrats of using Hollywood to deflect evidence of their own wrongdoings.
Rep. Nunes (R-California) was the butt of jokes in an episode of the Late Show, which saw Colbert travel to Washington, DC to question congressmen about the alleged Trump-Russia collusion. Colbert handed out copies of a memo which read: "Devin Nunes is a [redacted]."
"This is the danger that we have in this country," Nunes said when asked about Colbert by Fox News' Neil Cavuto on Saturday. "The left controls not only the universities in this country, but they also control Hollywood in this country, and the mainstream media, so conservatives in this country are under attack, and I think this is a great example of it."
The California representative went on to dismiss the left's excitement about the Russia investigation. "On the one hand you'll see the left and the media running out there saying, 'oh my gosh, it's the end of the world, the Russians hacked our democracy, and we have evidence of collusion between the Trump campaign and the Russians.' However, they can't show it, they have no proof," he said.
He then reversed the attack by pinning the "Russia collusion" accusation on the Democrats. Nunes said that when Republicans present "proof that not only did the Democratic party collude and get information from the Russians, and then an investigation was opened up into the Trump campaign to spy on the Trump campaign," the left "resort[s] to going to their friends in Hollywood to make fun of people and attack people who are trying to get to the truth."
"I enjoy the attacks, if they want to continue to attack me, that's fine," he added.
Colbert introduced the Capitol Hill segment by dismissing the much-hyped Nunes memo and the subsequent counter-memo released by Democrats. In Washington, he met with Rep. Adam Schiff (D-California) and asked whether there was "juicy stuff" to come out of the House Intelligence Committee. He also spoke to Senator Jeff Flake (R-Arizona) and head of the Senate Intelligence Committee, Senator Mike Warner (D-Virginia), whom he asked about the "pee-pee tape."
You can share this story on social media: