Cernovich for Congress? Controversial US blogger fuels rumors of political bid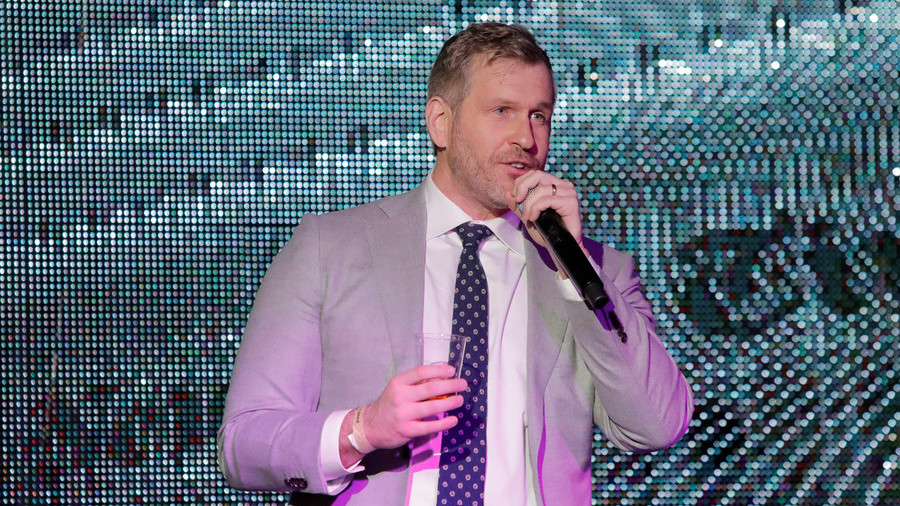 Prominent right-wing blogger Mike Cernovich has spurred speculation that he might run for Congress. The platform he hinted at on Twitter would include student loan debt reform and investigation of Hollywood sex abuse.
In a series of tweets on Friday, Cernovich laid out his platform. The most prominent proposals include enabling students "conned into the higher education scam" to discharge their debt in bankruptcy court, and holding hearings about the Hollywood "casting couch" practices and pedophilia.
He also said he would champion importation of life-saving prescription drugs from Canada, and reveal the names of members of Congress who settled sexual harassment lawsuits using taxpayer money, as well as the amounts paid in those settlements.
Congressman Cernovich's platform:- Student loan bankruptcy reform.We have an entire generation of students who were CONNED into the higher education scam. Student loan debt, like ever other type of debt, should be dischargeable in bankruptcy court.

— Mike Cernovich 🇺🇸 (@Cernovich) February 9, 2018
Cernovich lives in the Orange County district represented by Dana Rohrabacher, and says he has no plans to challenge him in the primaries. Instead, he suggested he could run for Paul Cook's seat in California's 8th district, but only if the 74-year-old decides to retire, according to the Los Angeles Times.
"Can I take on the Republican Party machine? Get real. No. Zero percent," he told the Times. "But if there are 10 people running in the primary and the establishment is split among them, I'm competitive in a 10-way knife fight. Then we're in the game."
He tweeted earlier that running for Congress is "utterly taxing emotionally and financially" and that he would only run if there is a "real shot" of winning.
"Running as PR stunt for media is stupid," he added.
I was gonna run if Dana Rohrabacher got Secretary of State. Talked about this openly during the transition. Not exactly a secret that I've been watching the map and setting the table for a run, if not 2018 then in 2020.

— Mike Cernovich 🇺🇸 (@Cernovich) February 9, 2018
In another tweet on Friday afternoon, Cernovich said he has been "watching the map and setting the table for a run, if not 2018 then in 2020."
During the 2016 election, Cernovich rose to prominence as the blogger behind the hashtag #HillarysHealth, after Hillary Clinton collapsed at the 9/11 memorial ceremony. Last November, he obtained documents about the sexual harassment claims against Representative John Conyers (D-Michigan), handing them over to BuzzFeed News. Two weeks later, Conyers announced he would be retiring from Congress.
Though a vocal supporter of President Donald Trump, he has also been an outspoken critic of some policies, from the March 2017 airstrikes in Syria to amnesty for immigrants brought into the US illegally as children, one of the "four pillars" of immigration reform recently proposed by the White House.
Some Democrats have become alarmed by the mere possibility of Cernovich on Capitol Hill.
Meanwhile, someone has registered a "Cernovich for Congress" domain and put up a parody website.
Think your friends would be interested? Share this story!
You can share this story on social media: