'Trade wars are good': Trump defends tit-for-tat tariffs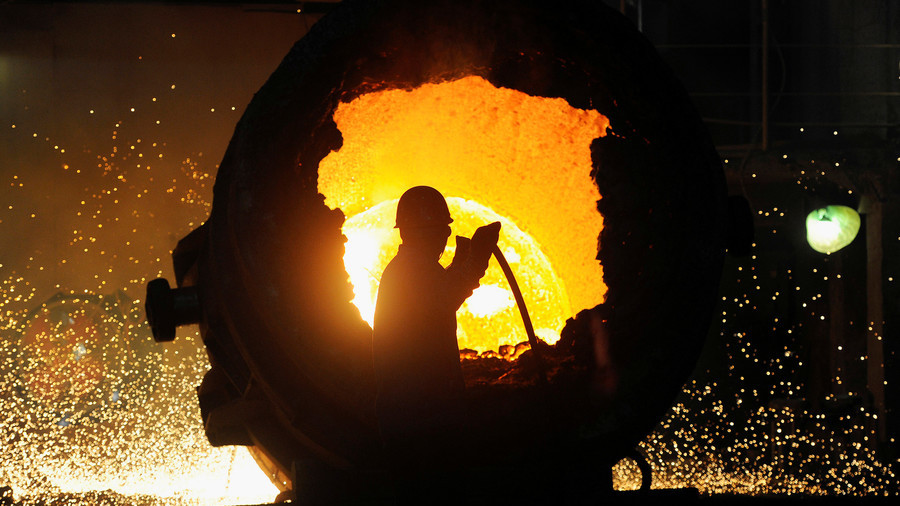 President Donald Trump has justified his decision to slap import taxes on trade partners in a bid to stem the growing multi-billion dollar deficit. China, the EU and Canada were mulling their response to the looming trade war.
"We must protect our country and our workers. Our steel industry is in bad shape," Trump tweeted Friday morning. "IF YOU DON'T HAVE STEEL, YOU DON'T HAVE A COUNTRY!"
On Thursday, Trump said import tariffs of 25 percent on steel and 10 percent on aluminum would be announced next week. The New York Stock Exchange reacted badly, with the Dow Jones index dropping 420 points the same day.
Canadian Trade Minister Francois-Philippe Champagne called the tariffs "unacceptable" and promised a response. European Commission President Jean-Claude Juncker said the EU's central committee would "bring forward in the next few days a proposal for World Trade Organization-compatible countermeasures against the US." And Chinese leaders were reportedly considering their own response on Friday.
READ MORE: EU, Canada vow retaliation over US steel & aluminum tariffs
"Trade wars are good, and easy to win," Trump asserted. "When we are down $100 billion with a certain country and they get cute, don't trade anymore. We win big. It's easy!"
Last year's trade figures showed a deficit of $71 billion with Mexico, $69 billion with Japan and $151 billion with the EU, with Germany alone accounting for $64 billion. However, those were dwarfed by the $343 billion gap with China. The official total was $566 billion.
It was "not fair or smart" to allow another nation tariff-free access to US markets, Trump said. "When a country taxes our products coming in at, say, 50%, and we Tax the same product coming into our country at ZERO."
"We will soon be starting RECIPROCAL TAXES so that we will charge the same thing as they charge us," he said, adding that the government had "no choice" in the face of a deficit he pegged at $800 billion.
Trump's readiness to wage a trade war drew support from Democratic Ohio Senator Sherrod Brown, but opposition from Republican Wisconsin Governor Scott Walker.
"This welcome action is long overdue for shuttered steel plants across Ohio and steelworkers who live in fear that their jobs will be the next victims of Chinese cheating," Brown said.
"If the president wants to protect good-paying, family-supporting jobs in America, especially here in Wisconsin, then he should reconsider the administration's position on these tariffs, particularly on ultra-thin aluminum" Walker warned.
Think your friends would be interested? Share this story!