Beijing says US surplus dumping is hurting Chinese farmers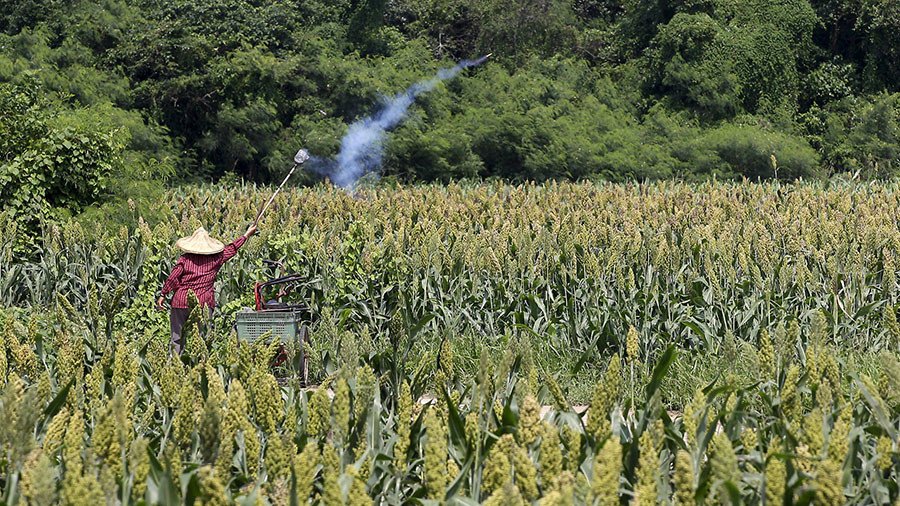 US President Donald Trump is not the only one unhappy about US-China trade. A Beijing investigation into US agricultural exports to China has found that America is dumping its produce.
Chinese authorities announced Sunday they would check US subsidies on the export of sorghum, a crop used to feed livestock and make a liquor known as maotai that is very popular with Chinese drinkers.
According to China's Commerce Ministry, a preliminary investigation revealed "extensive dumping" of sorghum, causing "material injury" to Chinese farmers.
"The surging amount of imports from the US since 2013 has dragged down market prices, damaging China's grain sorghum sector," Wang Hejun, the head of the ministry's trade remedy and investigation bureau, said in a separate statement, as quoted by Bloomberg.
Chinese officials insist the investigation will benefit the trade balance between the world's two biggest economies. Less than two weeks ago, President Trump imposed new tariffs on imports of solar panels and washing machines from China; Beijing called it a "misuse" of trade measures. Trump has also been considering new tariffs on imported steel and aluminum.
"I hereby just want to stress that it is merely a normal individual case of trade remedy investigation," Chinese foreign ministry spokesman Geng Shuang said on Monday.
Beijing has said it could raise import duties if it finds the United States acted improperly.
Geng added that despite the investigation, China wants good trade relations with the US.

"We are willing to deepen reciprocal cooperation with the United States and continue benefiting the two peoples. We hope the United States will go along with China to make concrete efforts to this end."
For more stories on economy & finance visit RT's business section
You can share this story on social media: