Trump v Oprah: President calls TV star 'insecure'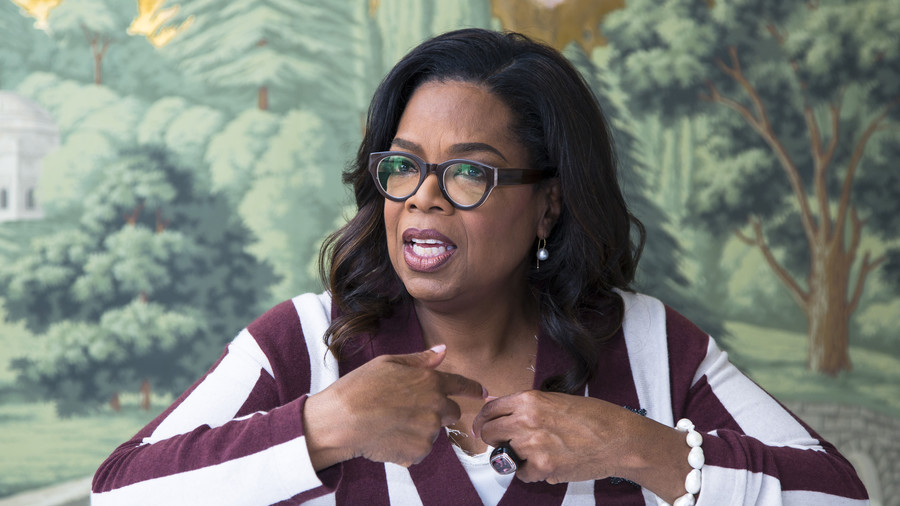 US President Donald Trump fired off a vitriolic tweet at Oprah Winfrey, calling her "insecure" and heckling her for "biased and slanted" questions she posed during her roundtable discussion on 60 Minutes.
Winfrey was moderating a discussion aired on Sunday between 14 pro- and anti-Trump voters from Grand Rapids, Michigan, that were invited back onto the program, following up from a previous interview held six months ago.
The TV star asked the audience whether or not they would vote for Trump again, what they thought about his infamous "shithole countries" comment, and if Americans felt safer now that he was in office.
This didn't sit too well with the commander-in-chief, who promptly lashed out.
"Just watched a very insecure Oprah Winfrey, who at one point I knew very well, interview a panel of people on 60 Minutes. The questions were biased and slanted, the facts incorrect. Hope Oprah runs so she can be exposed and defeated just like all of the others," he tweeted.
The tweet, which was posted at 8:28pm Sunday evening, provoked a massive Twitter storm of responses for and against the POTUS. Several liberal voices vented their outrage at Trump.
However, some refused to ride the wave of anti-Trump sentiment, dishing out some of their own rebuttals.
There has been much speculation that Winfrey, whose media empire has garnered her a net worth of about $3 billion, could be running in the 2020 presidential elections.
The 64-year-old was backed by many Twitter fans and several publications such as People magazine and the New York Post as a potential candidate, after giving her speech at the January 7 Golden Globe awards.
However, Winfrey herself has not yet confirmed having any presidential aspirations.