White nationalist leader backtracks on links to Florida shooter Nikolaz Cruz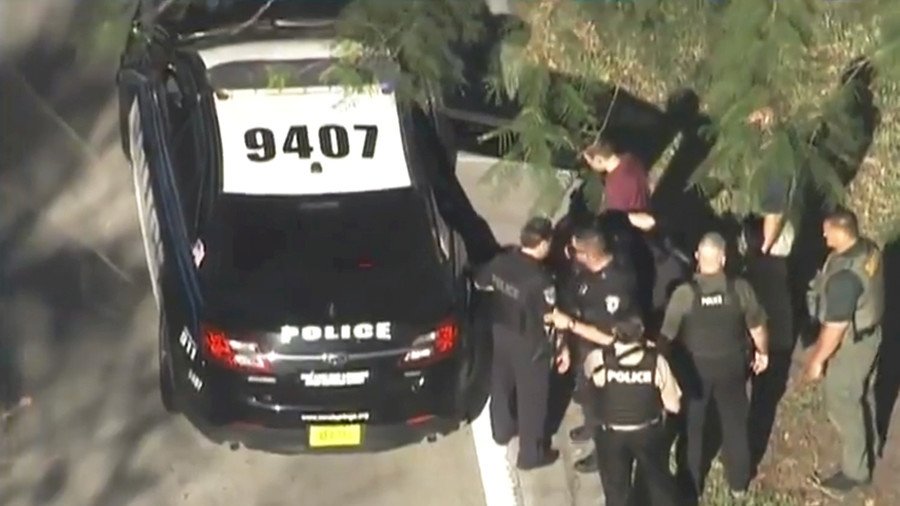 The leader of the Republic of Florida, a local white nationalist group, who earlier told media the suspect in the Florida school shooting was associated with his organization, has now backtracked on his words.
Jordan Jereb, the leader of the Republic of Florida (ROF) group, told AP and the Anti-Defamation League NGO on Thursday that 19-year-old Nikolas Cruz, who has been identified as the shooter that killed 17 people and injured 14 others at the Marjory Stoneman Douglas High School in Parkland on Wednesday, had participated in ROF's paramilitary drills in Tallahassee. During the shooting, Jereb said Cruz "acted on his own behalf of what he just did and he's solely responsible for what he just did."
Hours after the story was picked up by numerous media outlets, Jereb denied the connection in an expletive-laden post on Gab, a social network associated with far-right groups. Jereb claimed the reports were a misunderstanding that happened because he was sleep deprived and confused Cruz for another member of the group with the same name.
"There was a legit misunderstanding because we have MULTIPLE people named Nicholas in ROF, And I got a bunch of conflicting information and I have not slept for like 2 days, And so when ((( They ))) call me up and ask me yes or no questions, Its easy for them to misrepresent what I say," Jereb wrote.
The connection between Cruz and ROF was previously disputed by Tallahassee law enforcement. The Leon County Sheriff's Office said they have "very solid" information on ROF, adding that "there's no known ties that we have that we can connect" Cruz with the group, Lieutenant Grady Jordan told AP.
ROF calls itself "a white civil rights organization fighting for white Identitarian [sic] politics, and the ultimate creation of a white ethnostate."
You can share this story on social media: